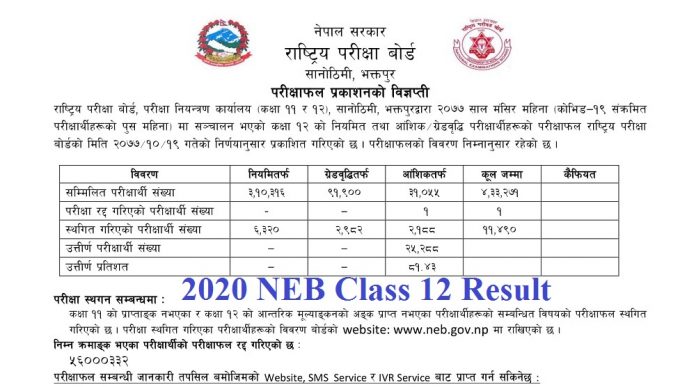 2020 NEB Class 12 Result is out today. Hence the students can get the online result with grade sheet from here.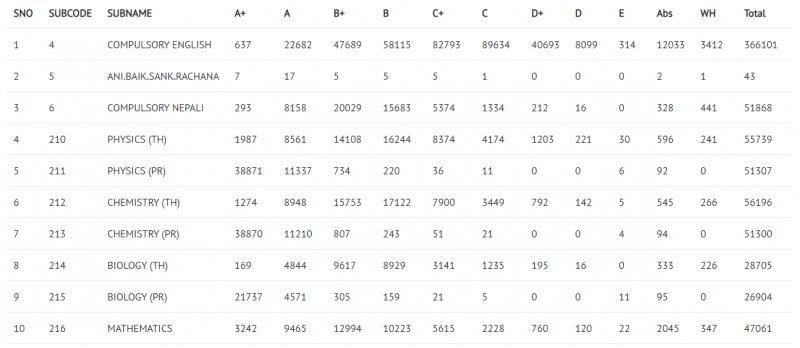 The national examination board Nepal has published the class 12 result just now. The detail result is at the end of this article. Similarly here we provide the easy way to get the result with grade sheet for the students.
This year the board exam of class 12 was in full marks 40. The rest 40 percent is from grade 11 result and the next 20 marks is the internal evaluation of the subject teacher.
Class 12 Grade Sheet
Follow these steps to get the online result with grade sheet. This year national examination board has not given the result to the private sector media house. Hence there are only two options for the students to get the online result with grade sheet.
Class 12 Result in Nepal Telecom Website
Nepal telecom provides the online result with grade sheet for grade 12. So for this you have to login official website of Nepal telecom. It is www.neb.ntc.net.np.
National Examination Board Nepal Site
NEB Nepal has the online result of class 12. So just enter the exam roll number together with date of birth for the online result with grade sheet.
Give your exam roll number in the first box.
Complete your date of birth in the next column.
Finally submit the details for the online result.
Beside this if you have any questions about the class 12 result leave your question in the comment box below.
BBA Entrance Exam Questions
The next step for the class 12 graduates is to choose the best faculty for the university study. So in this race here is collection of entrance exam for BBA entrance exam.
TU Engineering Entrance Exam Questions
We have entrance exam questions for engineering students. Similarly you can get the entrance questions for MBBS study in our blog.