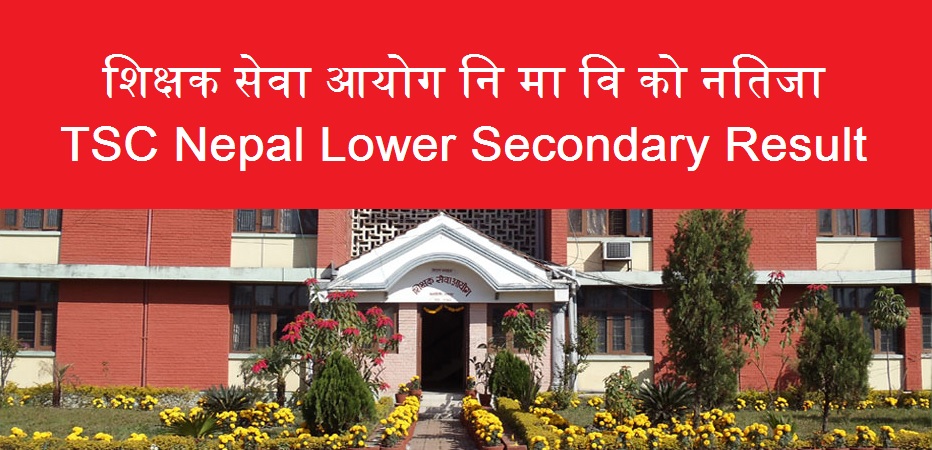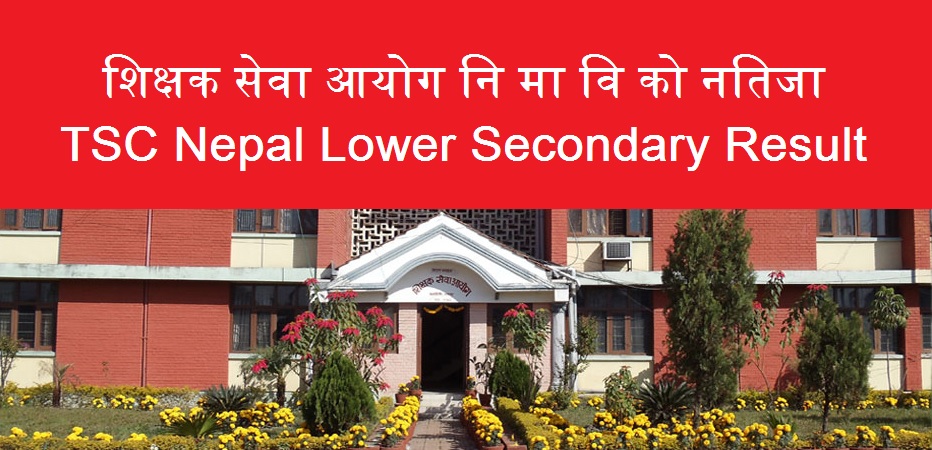 Teacher Service Commission Nepal is known as TSC Nepal. Here we are going to include the TSC Nepal lower secondary result.
During the exam preparation also we had given several preparation tips. You have got practice questions for lower secondary and secondary level teacher's exam preparation.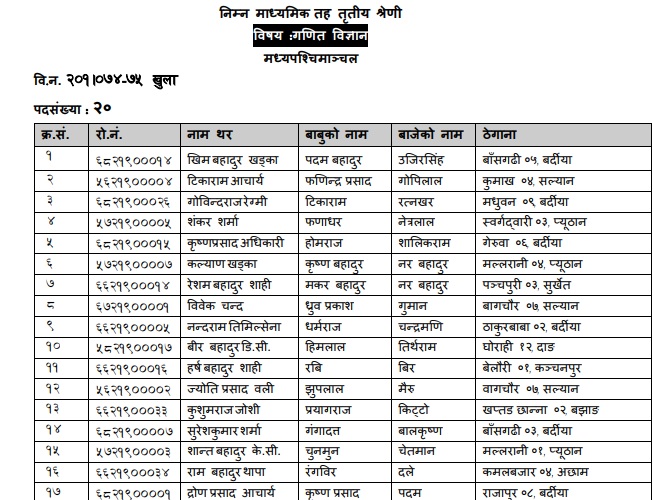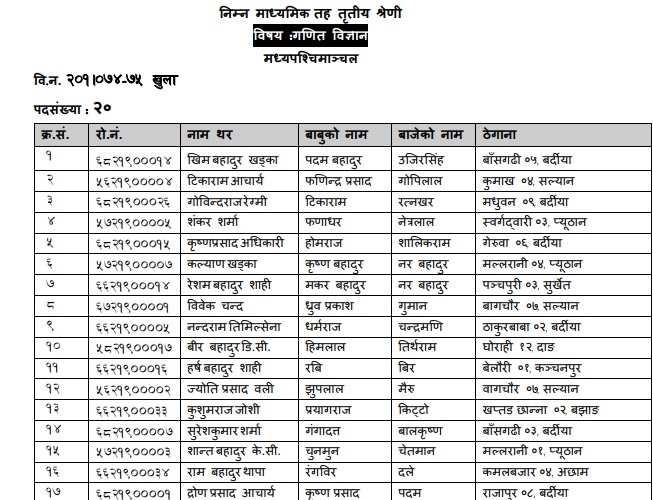 TSC Nepal Lower Secondary Result
TSC Nepal lower secondary result consists of two phases. In the first phase TSC Nepal publishes written exam result. Soon after the written exam result the successful candidates will face interview.
The candidates able to come to merit list get chance for the job.
Here you find both results. We attach the written exam result in this site as soon as TSC Nepal publishes it. Therefore it is easy and fast to see the result in this site.
How to Check TSC Nepal Lower Secondary Result
You can tally your name and roll number in the result attached in this article. Similarly you can download the result from the official site of teacher service commission i.e. tsc.gov.np.
The result provided in this article is mobile phone friendly. If you want to download the result from the TSC Nepal site it may takes longer time.
While the TSC Nepal result included in it is easy to read no any downloading is required.
The official site of TSC Nepal www.tsc.gov.np
How to Face TSC Job Interview
Job interview is the next crucial point for the job candidates. The successful candidates must read it once before facing the interview.
The final result is the combine contribution of written exam as well as interview. So you should not under mind the role of interview.
Therefore the job candidates should follow the following points while preparing for interview.
Never try to answer the unknown question if do not know the answer of the question simply confess that you do not know it.
Report in time where you are called for interview
Check your all original documents before you leave for interview
Be well dressed up
Keep your eye contact with the interviewer
Never bow your head during interview
Take your sit properly in the chair
Female candidates are suggested not to wear over bright color dress
Be in formal dress while facing the interview
Speak truth during interview
If you tell one lie you have to speak hundred lies to protect it
The candidates are found panic during their interview. So before facing the interview see some model questions of your interview. This helps the candidates to strength the will power.y
More information you can get from the site of ministry of education www.moe.gov.np
Read More: