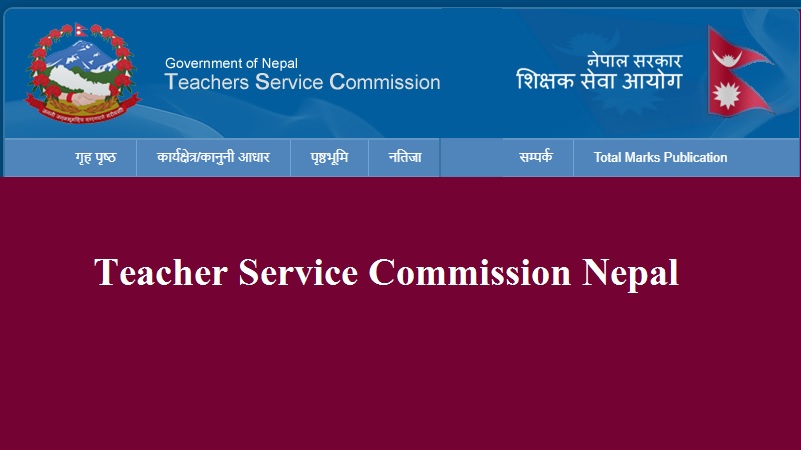 Here we provide the details about the Teacher Service Commission Nepal. Teacher service commission Nepal is self-governed body.

 Teacher Service Commission Nepal Notices
We give all kinds of Teacher Service Commission Nepal notices in this page. So we provide the job wanted notice of TSC Nepal. Similarly we give the promotion result published by teacher service commission Nepal.
TSC Nepal Curriculum for Different Level Teacher's Exam
We have all level teachers exam curriculum. Sometime the candidates are not able to find the curriculum and exam grid. So it is our attempt to supply all the required material for TSC Nepal exam preparation.
<< TSC Nepal Exam Questions Grid >> Read More ………….
Here we have all subject model questions. We have separate article for each subject. Thousands of TSC Nepal exam candidates have already used this free online resource. So if you are new for our website we suggest you to check all the articles in detail.
Thousands of fresh candidates are looking for the teaching license exam. But still teacher service commission Nepal is not able to publish the notice for license exam. As soon as the TSC Nepal publishes the notice for license we will update it in this page. Therefore remain with us in social media network. You can be connected with us via Facebook or twitter.
TSC Nepal Exam Result
The next important of our website is the prompt updates of TSC Nepal result. in the past also we have given all kinds of result published by Shikshak Sewa Aayog in time. So in the future also we will continue our service.
Beside the teacher service commission we provide all kind of preparation materials for lok Sewa Aayog Exam preparation.
Finally we would like to request our visitor and well-wisher to share the articles you like among your friends.
Wish you all very best of luck for your upcoming TSC Nepal Exam.