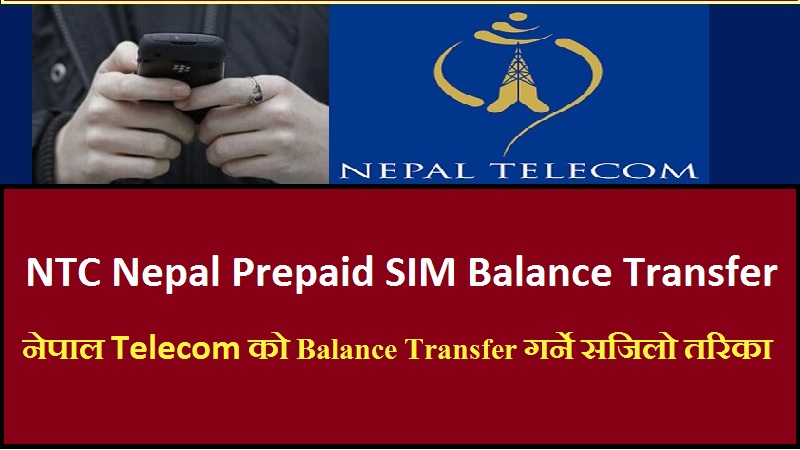 Here are steps for NTC Nepal Prepaid SIM Balance Transfer. So in case of emergency you can use this NTC Nepal Prepaid SIM Balance Transfer facility.
NTC Nepal Prepaid SIM Balance Transfer
Well you are in remote areas where recharge cards are not available. But you are in urgent situation to make phone call. Then what to do in such case? The only way is to ask for balance transfer from your friends.
How to Transfer Balance in Prepaid NTC SIM???
We have separate article on this topic. So if you are new visitor in our site please check the communication category in our website. There we have in detail about how to transfer balance in Nepal Telecom Prepaid SIM.
Nepal Telecom Sapati Scheme
On the top of this you can take credit for your at least six month old prepaid SIM card. So you can take Sapati once for your SIM card. Detail about this scheme of Nepal Telecom is avail in the same category mentioned above.
Other Facility of Nepal Telecom
Nepal Telecom provides several other facilities to its users. It gives the result of national examination board Nepal. Similarly NTC also gives the SEE exam result in its website.
There are hundreds of Nepal government sites which are free for mobile data. Many users do not know about this facility so they are not using it. Hence this is out attempt to give information to the public.
IVR Service to Find the NEB Results
By using the Nepal Telecom land line PST phone or mobile students can check the National examination board result by using the IVR service. So it is very useful for the students of remote areas where internet facility is not available.
At last but not the least if you are looking for knowledge and information our website gbsnote.com can be useful to you. Hence do not forget to share the articles in your social media network for your friends and relatives.