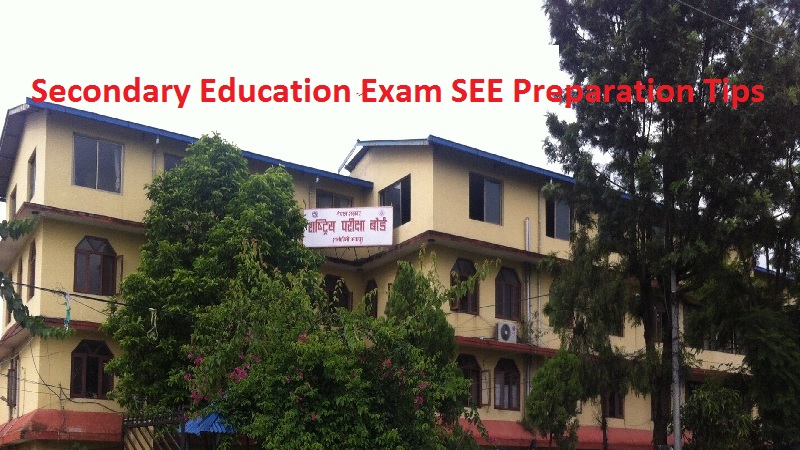 Here you find Secondary Education Exam SEE Preparation Tips. These Secondary Education Exam SEE Preparation Tips are scientific too.
The Then SLC Now as SEE
Similar type of exam was called SLC in the past. Now it is called Secondary Education Exam SEE. There is no significant difference between SLC and SEE exam. Actually this secondary education exam is supposed to be in the provincial level but till the date SEE exam is in national level.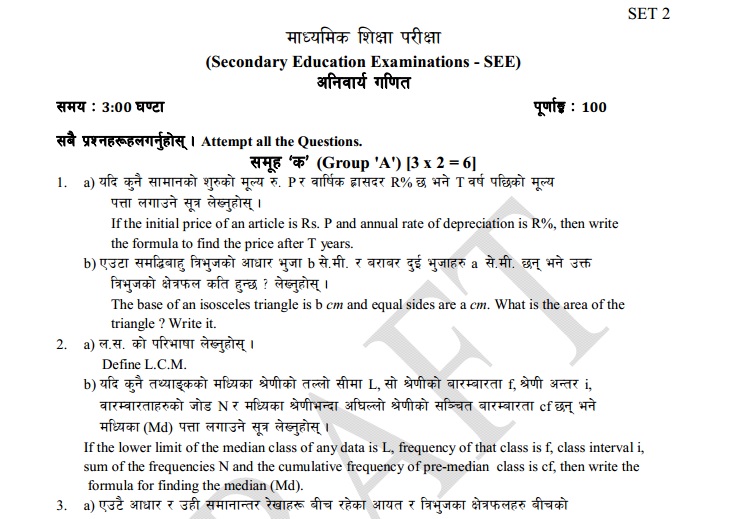 Secondary Education Exam SEE Preparation Tips
How to prepare SEE exam? This is the hot cake among the parents and students. SEE students are looking for Secondary Education Exam preparation tips. So to fulfill this demand we are giving here some Secondary Education Exam SEE preparation tips.
Manage your time during study
Give equal importance to all the subjects
Always use your time wisely
Do not be panic during the examination
Collect all the required materials for the exam
The most important thing is that students want to learn many things at the eleventh hour of the exam. This is very bad. So give equal pace from the beginning of the year so that you should not be in rush during the exam.
SEE Optional Mathematics Questions
We have optional mathematics practice questions prepared by the subject expert. So we hope SEE candidates will find it useful for their exam preparation. Here you find separate article regarding the optional mathematics preparation. On the top of this we have an article in the title how to prepare trigonometry it can be equally useful to all SEE candidates.
<< Optional Mathematics Questions>> See in details
Social Studies Questions for SEE Exam
Social studies is the compulsory subject for the SEE candidates. It is of hundred full marks. Therefore the grade of this subject is equally for the better overall grade of the SEE grade sheet. Basically students of private and boarding schools do not enjoy this subject. Hence to make social study subject exam easier we suggest all SEE students to go through this practice questions.
<< SEE Social Studies Questions>> Read more ………………….
Wish you all best of luck for your upcoming SEE 2074 exam.