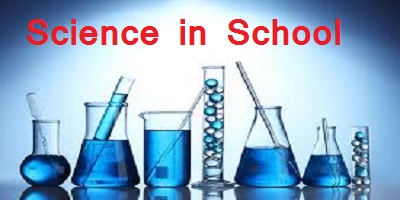 Science and Math are the mothers of all subjects. There are very few people in the world who study science and mathematics. In the context of Nepal also few people study these subjects. It is our attempt to provide material to the TSC candidates. Here science TSC questions.
Science TSC Preparation Capsule
The candidates who are preparing for the coming lower secondary teacher's exam will find it much useful. We have been providing several other objective and subjective questions in other subjects also. Hence this is the pure science platform for the TSC candidate.

Science in Lower Secondary School
Here are some sample questions likely to be asked in TSC exam.
Science TSC Questions
What do you mean by specific heat capacity of water is 4200 J/kg0C? What are the advantages and disadvantages of high specific heat capacity of water?
Specific heat capacity of water is 4200 J/kg0C means 1 kg water needs 4200 J heat energy to raise the temperature through 1 0C.
Advantages of high specific heat capacity of water are as follows.
Water is used to cool engines of vehicles as it is capable of keeping engine cool for long time due to its high SHC.
It is used in hot water bag, as it releases more amount of heat for long time when temperature falls after heating.
Due to high specific heat capacity of water there is no more change in temperature on the place near ocean. At day time water get heated slowly keeping air not so hot and at night time water gets cool slowly releasing more heat. These prevent the sudden fall of environment temperature and keep us warm.
Disadvantages of high specific heat capacity of water are as follows.
More energy is required to boil water.
It cannot be used to measure small temperature difference.
There is high demand science manpower in the teaching field. So be updated about job announcements made in Nepal.
At the same time if you need any help and support for TSC Exam preparation contact us. So for this you can leave your questions in the comment box below.