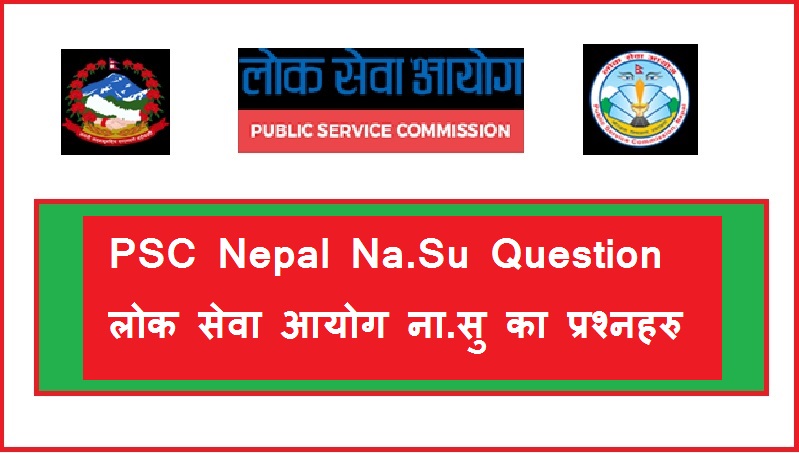 PSC Nepal has recently announced vacancy for Na Su. Non graduated first class post is called Na Su in Lok Sewa ranking.
Here we are going to provide you some important PSC Nepal Na Su questions. These PSC Nepal Na Su questions are for both first and second phase exam.
According to the present rule of public service commission the candidates able to pass first phase exam are eligible to sit for second phase exam.
First phase exam PSC Nepal Na Su questions are based on general knowledge and mental ability. Some important multiple choice questions of PSC Nepal Na Su exam are as follow.
Objective Questions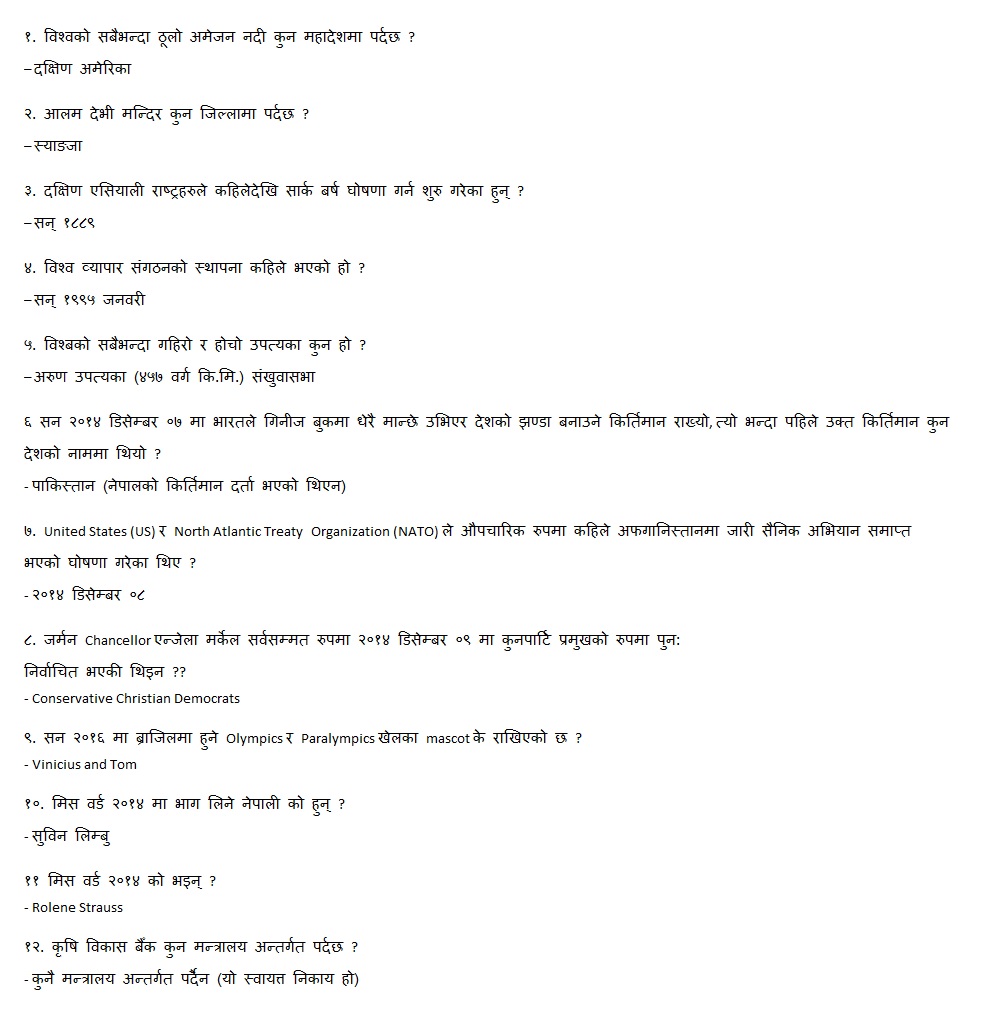 Some Important Information:
At the same time there are other several articles related to public service commission to Nepal. Just search to them for your knowledge.
The second phase exam consists of two papers.
First paper of second phase exam is based on Subjective questions. And the subjective questions are asked from the socio economic condition of Nepal.
Hence in this paper there are 14 short questions of each 5 marks. Similarly 3 long questions of each 10 marks make this paper. This paper is of two and half hour time period.
For Public service commission Na Su level job application the minimum qualification is plus two pass.
Due to this reason there is large number of applicants for this post. Similar to other level exam of public service commission this Na Su level exam is also equally tough.
Hence a good preparation is always needed to succeed this exam. So, our attempt to provide such questions is to sharpen your knowledge. Basically we focus marginalized and lower level people in the society.
No doubt each and every one of you can take the privilege of this question bank. So we try to give you daily updates of fresh and current affairs related questions as far as possible.