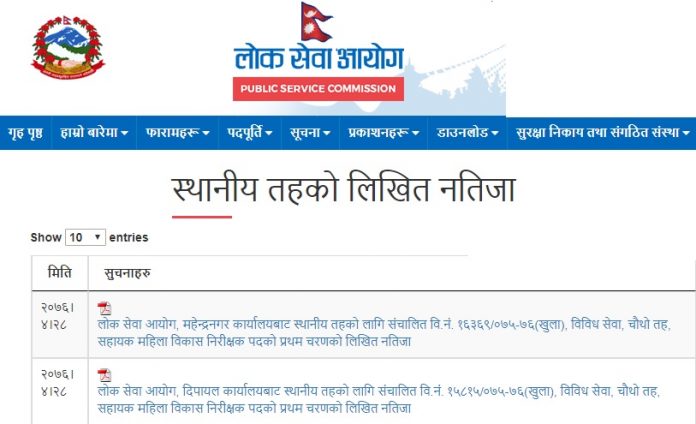 Local Level PSC Result of different posts has published. So here we give the details about all kinds of local level public service commission jobs.
Local Level PSC Result
Basically public service commission Nepal is now publishing the first phase result. Hence we provide the timely information about local level lok Sewa Result in this page.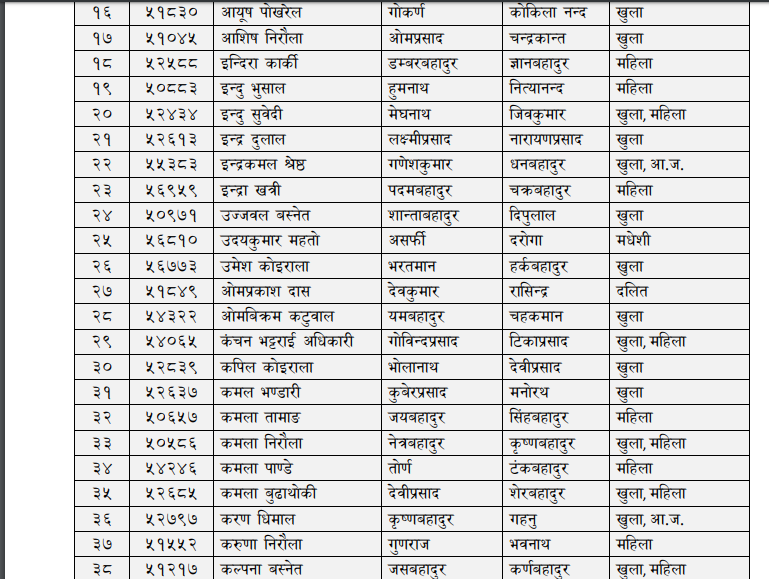 Various kinds of sixth level officers for the local level are now out. Hence you can get the name list of successful candidates from the follow list.
It is not convenient to publish the name list of all the successful candidates in this page. So we request to follow the given link for more details about the PSC result.
Junior Women Development Assistant
It is the junior level assistant job. Recently the public service commission Nepal has published the result of this post. So if you want to learn more about it you can log on to the official website of PSC Nepal.
Here is the list of exam details for the second phase local level PSC exams. So if you are looking for the second phase exam details you can get it in this page.
How to Write Answer in PSC Exam ?
Many people are looking for the answer writing tips in lok sewa exam. So here we want give some tips for the long questions answers.
Basically try to answer the questions in points. It means it is not necessary to give long background in the answer. Hence give your answer to the point. Similarly the acts, laws, rules and regulations must be as it is.
Answer in Points
Well instead of giving the answer in paragraph in so many cases it is better to write the answer in bullets.
Take Good Sleep in the previous night. If you have no good sleep then you cannot write the exam properly. Therefore always be fresh before you go to write the exam.