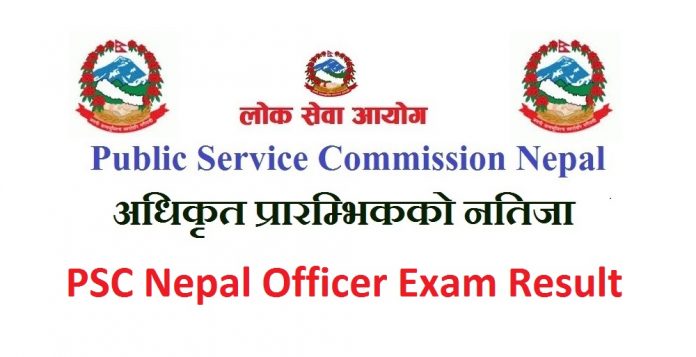 PSC Nepal Officer Exam Result is now published. The general exam or the elementary exam of public service commission Nepal has published the result today.
PSC Nepal Officer Exam Result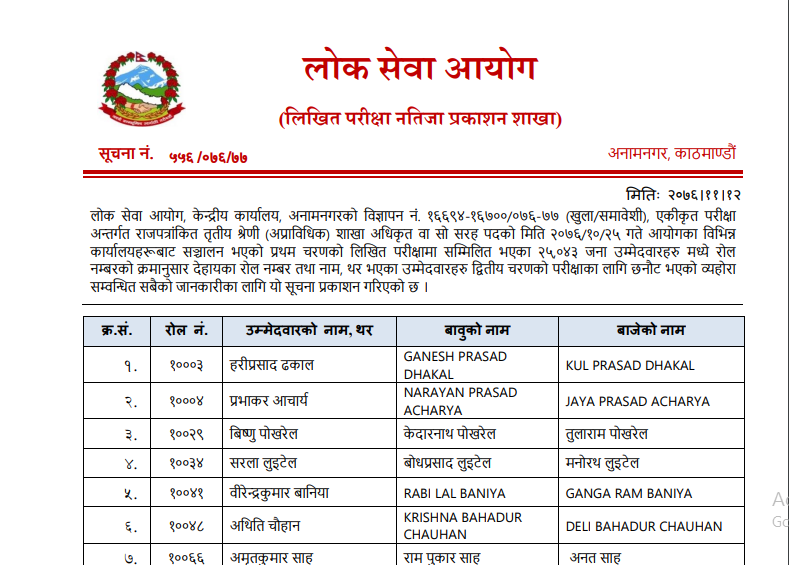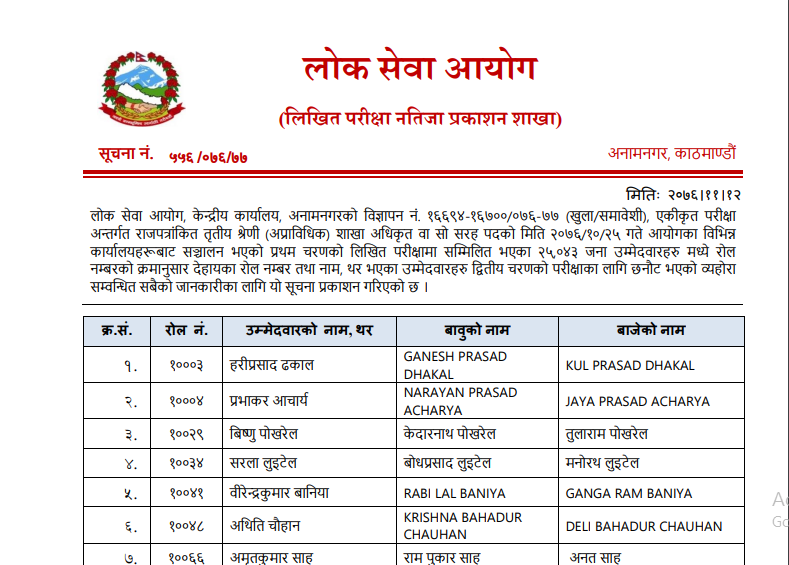 There were more than twenty seven thousand applicants for the central government vacancy announcement for the officer level. This first phase exam will sort out just few hundreds candidates for the main exam of the officer level.
Most probably by this week lok sewa Aayog will publish the result of this Prarambhik Exam of officer level. As soon as the result is out we will notify all our visitors via this page.
How to Prepare Officer Level Second Phase Exam
Well it is always matter of talk among the candidates about the presentation of the answers of the subjective questions in public service commission Nepal exams. Here we provide some tricks to write the long questions answer in lok sewa Aayog exams.
Name List of Successful Candidates of First Phase Officer Exam
It is the list of successful candidates published by the public service commission Nepal. As mentioned above there was hard competition for the PSC job in Nepal.
Basically the unemployment among the well educated people is highly growing. The chance for the government job is rare in Nepal. Hence there is throat cut competition.
Government Schools not in Attraction but Government is most Lucrative
It is hard to find the people who choose community school for their kid's education. It is obvious that the management or some other factors are not in order to attract the students in community schools. In some cases there are more teachers than students in community schools.
Nepal Community Schools
Government is investing billions of rupee for the community schools still the situation and the result of these schools is not satisfactory.
But at the same time there is no option of government job in Nepal. Every one looking for the job has dream to pass the PSC exam and grab the government job. It is the irony of the nation.
Finally we would like to congratulate the successful candidates of this officer level first phase exam.