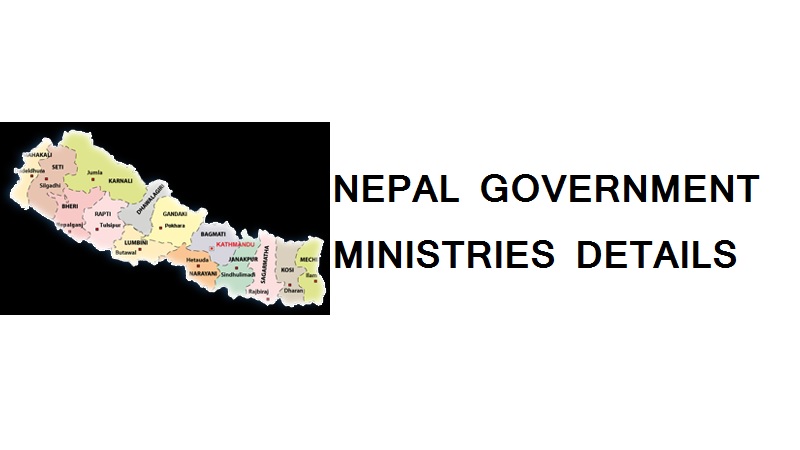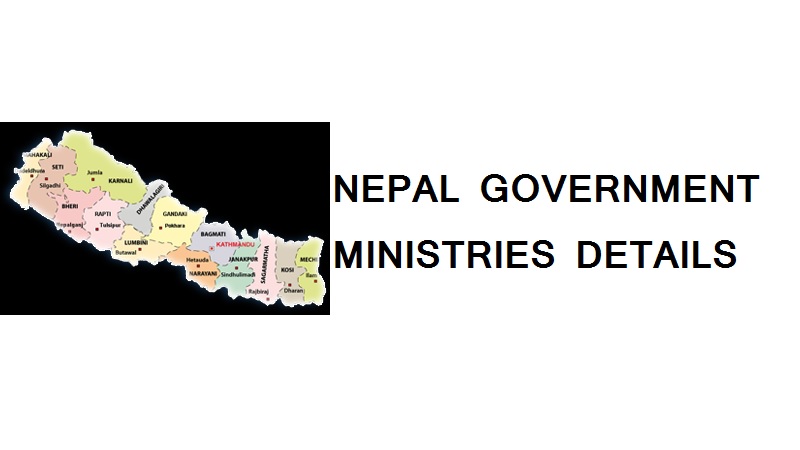 Here we have included the details of Nepal government ministries. So among all Nepal government ministries we first discuss about home ministry. Nepal government ministry of home has declared the Christmas day as public holiday.
As Last year it was removed from the list of public holiday by the government of Nepal. Here we have included the notice given by the home ministry of Nepal. Gradually and slowly the number of Christians  is increasing in Nepal. Perhaps this is the reason why government is compelled to declare Christmas day as public holiday.

Nepal Government MOE NOTICE [शिक्षा मन्त्रालयको सूचना ]

What is Christmas Day ?
It is the holy day for Christians people all over the world. So in the western countries it is celebrated for several days. It is supposed as the birth day of Jesus Christ. Also it is supposed that Jesus was born in the cow shed of a poor farmer family.Bible is the holy book of Christian people.
As there are several other festival holidays in Nepal. Sometime it is said in Nepal that it is the only country in the world having so many festive holidays. So that sometime these holidays disturbs the daily routine of the busy persons.
Some Important Information:
Home Ministry Nepal
Home ministry in Nepal decides about the public holidays in Nepal. This year also it has made decision for the public holidays on the eve of Christmas.
So, here we have included the details of this in the following attachment.
Hence the Details of Ministry of Nepal government is as below.
Contact Directory of Nepal Government Ministries

Office of the Prime Minister and Council of Ministers
Singhdurbar, Kathmandu, Nepal
Phone:+977-1-4211000,4211025,4211040,4211035
Fax:+977-1-4211065,4211086,4211038,4211021
Email:[email protected]
Website:www.opmcm.gov.np
Ministry of Education
Singhdurbar, Kathmandu, Nepal
Phone:+977-1-4200340,4200390
Fax:+977-1-4200375
Email:[email protected]
Website:www.moe.gov.np
Ministry of Finance
Singhdurbar, Kathmandu, Nepal
Phone:+977-1-4211338
Email:[email protected]
Website:www.mof.gov.np
Ministry of Industrdy
Singhdurbar, Kathmandu, Nepal
Phone:+977-1-4211579
Fax:+977-1-4211619
Email:[email protected]
Website:www.moi.gov.np
Contact Directory of Nepal Government Ministries

Ministry of Energy
Singhdurbar, Kathmandu, Nepal
Phone:+977-1-4211516
Fax:+977-1-4211510
Email:[email protected]
Website:www.moen.gov.np
Ministry of Law, Justic and Parliamentary Affairs
Singhdurbar, Kathmandu, Nepal
Phone:+977-1-4211987,4211786,4211702,4200225,4211872,4211633
Fax:+977-1-4211684
Email:[email protected]
Website:www.moljpa.gov.np
Ministry of Agricultural Development
Singhdurbar, Kathmandu, Nepal
Phone:+977-1-4211905,4211950,4211697
Fax:+977-1-4211935
Email:[email protected]
Website:www.moad.gov.np
Ministry of Home Affairs
Singhdurbar, Kathmandu, Nepal
Phone:+977-1-4211261,4211212,4211274,4211249,4211224
Fax:+977-1-4211264
Email:[email protected]
Website:www.moha.gov.np
Ministry of Foreign Affairs
Singhdurbar, Kathmandu, Nepal
Phone:+977-1-4200182,4200183,4200184,4200185,4200186
Fax:+977-1-4200160
Email:[email protected]
Website:www.mofa.gov.np
Ministry of Land Reform and Management
Singhdurbar, Kathmandu, Nepal
Phone:+977-1-4211666
Fax:+977-1-4211708
Email:[email protected]
Website:www.molrm.gov.np
Ministry of Physical Infrastructure & Transport
Singhdurbar, Kathmandu, Nepal
Phone:+977-1-4211782,4211931,4211732,4211655
Fax:+977-1-4211720
Email:[email protected]
Website:www.mopit.gov.np
Ministry of Women, Children and Social Welfare
Singhdurbar, Kathmandu, Nepal
Phone:+977-1-4200082,4200164,4200275
Fax:+977-1-4200116
Email:[email protected]
Website:www.mowcsw.gov.np
Ministry of Youth and Sports
Singhdurbar, Kathmandu, Nepal
Phone:+977-1-4200542,4200540,4200539,4200543
Fax:+977-1-4200552
Email:[email protected]
Website:www.moys.gov.np
Ministry of Defence
Singhdurbar, Kathmandu, Nepal
Phone:+977-1-4211289
Fax:+977-1-4211294
Email:[email protected]
Website:www.mod.gov.np
Ministry of Forests and Soil Conservation
Singhdurbar, Kathmandu, Nepal
Phone:+977-1-4211567
Fax:+977-1-4211868
Email:[email protected]
Website:www.mfsc.gov.np
Ministry of Commerce
Singhdurbar, Kathmandu, Nepal
Phone:+977-1-4211546
Fax:+977-1-4211167
Website:www.moc.gov.np
Ministry of Supplies
Singhdurbar, Kathmandu, Nepal
Phone:+977-1-4211631
Fax:+977-1-4211167
Email:[email protected]
Website:www.mos.gov.np
Ministry of Science and Technology

Singhdurbar, Kathmandu, Nepal
Phone:+977-1-4211661,4211641,4211586,4211737,4211869,4211641,4211996
Fax:+977-1-4211954
Email:[email protected]
Website:www.moste.gov.np
Ministry of Peace and Reconstruction
Singhdurbar, Kathmandu, Nepal
Phone:+977-1-4211550,4211089,4211189
Fax:+977-1-4200020,4211173
Email:[email protected]
Website:www.peace.gov.np
Ministry of Labour and Employment
Singhdurbar, Kathmandu, Nepal
Phone:+977-1-4211889,4211991
Fax:+977-1-4211877
Email:[email protected]
Website:www.mole.gov.np
Ministry of Culture, Tourism and Civil Aviation
Singhdurbar, Kathmandu, Nepal
Phone:+977-1-4211992,4211669,4211846,4211847,4211711,4211685,4211825,4231196,4211909
Fax:+977-1-4211758
Email:[email protected], [email protected]
Website:www.tourism.gov.np
Ministry of Federal Affairs and Local Development
Singhdurbar, Kathmandu, Nepal
Phone:+977-1-4200000,4200309
Fax:+977-1-4200318
Email:[email protected], [email protected]
Website:www.mofald.gov.np
Ministry of Cooperatives and Poverty Alleviation
Singhdurbar, Kathmandu, Nepal
Phone:+977-1-4200055,4211860,4200058,4211781
Fax:+977-1-4211754
Website:www.mocpa.gov.np/
Ministry of Urban Development
Singhdurbar, Kathmandu, Nepal
Phone:+977-1-4211673
Fax:+977-1-4211873
Email:[email protected]
Website:www.moud.gov.np
Ministry of General Administration
Singhdurbar, Kathmandu, Nepal
Phone:+977-1-4200367,4200368,4200369
Fax:+977-1-4200238
Email:[email protected]
Website:www.moga.gov.np
Ministry of Irrigation
Singhdurbar, Kathmandu, Nepal
Phone:+977-1-4211426
Fax:+977-1-4200026
Email:[email protected]
Website:www.moir.gov.np
Ministry of Information and Communications

Singhdurbar, Kathmandu, Nepal
Phone:+977-1-4211556
Fax:+977-1-4211729
Email:[email protected]
Website:www.moic.gov.np
Ministry of Health

Ramshah Path, Kathmandu, Nepal
Phone:+977-1-4262802,4262543
Fax:+977-1-4262896,4262468,4262935
Email:[email protected]
Website:www.mohp.gov.np
Ministry of Population and Environment

Singhdurbar, Kathmandu, Nepal
Phone:+977-1-4211641,4211586, 4211737, 4211869, 4211996, 4211661
Fax:+977-1-4211954
Email:[email protected]
Website:www.mope.gov.np
Ministry of Water Supply & Sanitation

Singhdurbar, Kathmandu, Nepal
Phone:+977-1-4200556
Fax:+977-1-4200556
Email:[email protected]
Website:www.mowss.gov.np
Ministry of Livestock Development

Singhdurbar, Kathmandu, Nepal
Phone:+977-1-4211832, 4211474,4211481
Fax:+977-1-4211480
Email:[email protected]
Website:www.mold.gov.np
Source: Nepal government site www.nepal.gov.np