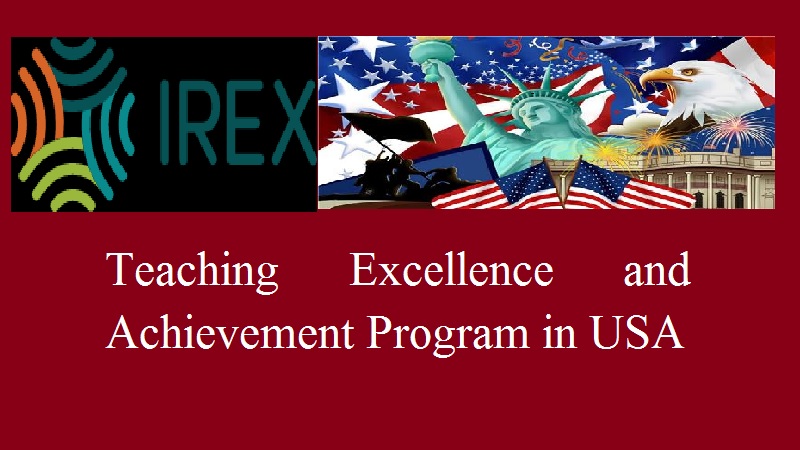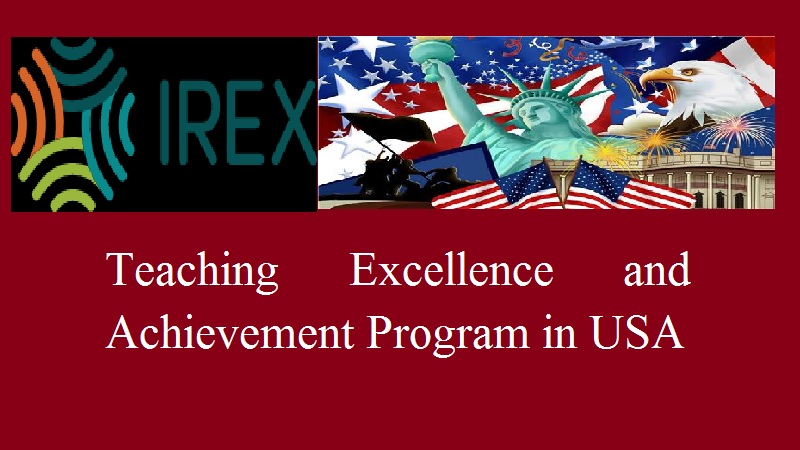 Teaching excellence and achievement program in USA is shortly known as USA TEA Program. So this USA TEA program is completely an academic program.
If you are looking for USA to gain teaching expertise it can be the best alternative. This USA TEA program is supported by an organization known as IREX. Similarly,USA TEA program is a six week academic program. So it is like a teacher exchange program.
In the USA TEA program besides learning about new technology of teaching learning and new pedagogy you will be learning more about America.
---
---
Who Can Apply for USA TEA Program?
Be current secondary school-level, full-time teachers in a school that serves a primarily local (not expatriate) population;
Have five or more years of classroom experience in TEA teaching disciplines: English, EFL, Social Studies, Mathematics, Science, or special education;
Be citizens of and residents in eligible TEA countries;
Have earned a Bachelor's degree or equivalent;
Obtain a minimum score of 450 on paper based TOEFL or equivalent English language examination;
Demonstrate a commitment to continue teaching after completion of the program; and
Have submitted a complete application.
Program Length: Six Weeks
This teaching excellence and achievement program provides an opportunity for secondary level teachers to develop expertise in their respective subject areas.
The IREX bears all the expenditure of the participants. So the participant is nearly free from the financial burden. The fooding and lodging is the part of organizer.
How to apply for USA TEA program?
Well you can find a form in the official site of this program. The official site is www.exchange.state.gov.  So anyone who is interested in this program can submit the public application.
International Research and Exchange Board [IREX]
IREX is the sponsor of USA TEA program. So it completes the selections and other process of the participants of this program. Therefore IREX bears the expenditure of the participants of teaching excellence and achievement program.
For the interested Nepali citizens of secondary level teachers the best place to get information is US embassy Kathmandu. The embassy of America in Kathmandu provides the necessary help and support for this program.
Similarly you can contact the TEA fellows for more information. Hence the interested can drop their quires in the comment box below.
So, finally we would like to express best of luck to you all.