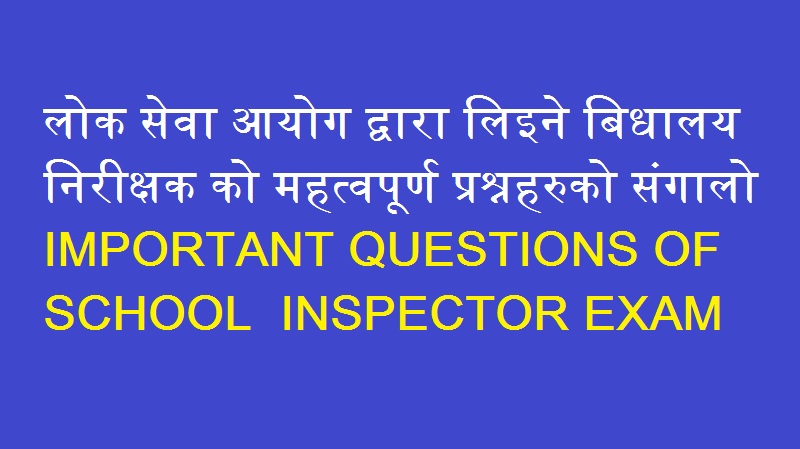 Here we have school inspector Nepal questions. Public service commission has already announced the vacancy for school inspector Nepal.
If you are also preparing this exam of school inspector Nepal it will be much helpful to you.
Here we include the past paper of school inspector Nepal questions. Similarly you find other probable question for both objective and subjective papers.
School Inspector Nepal Curriculum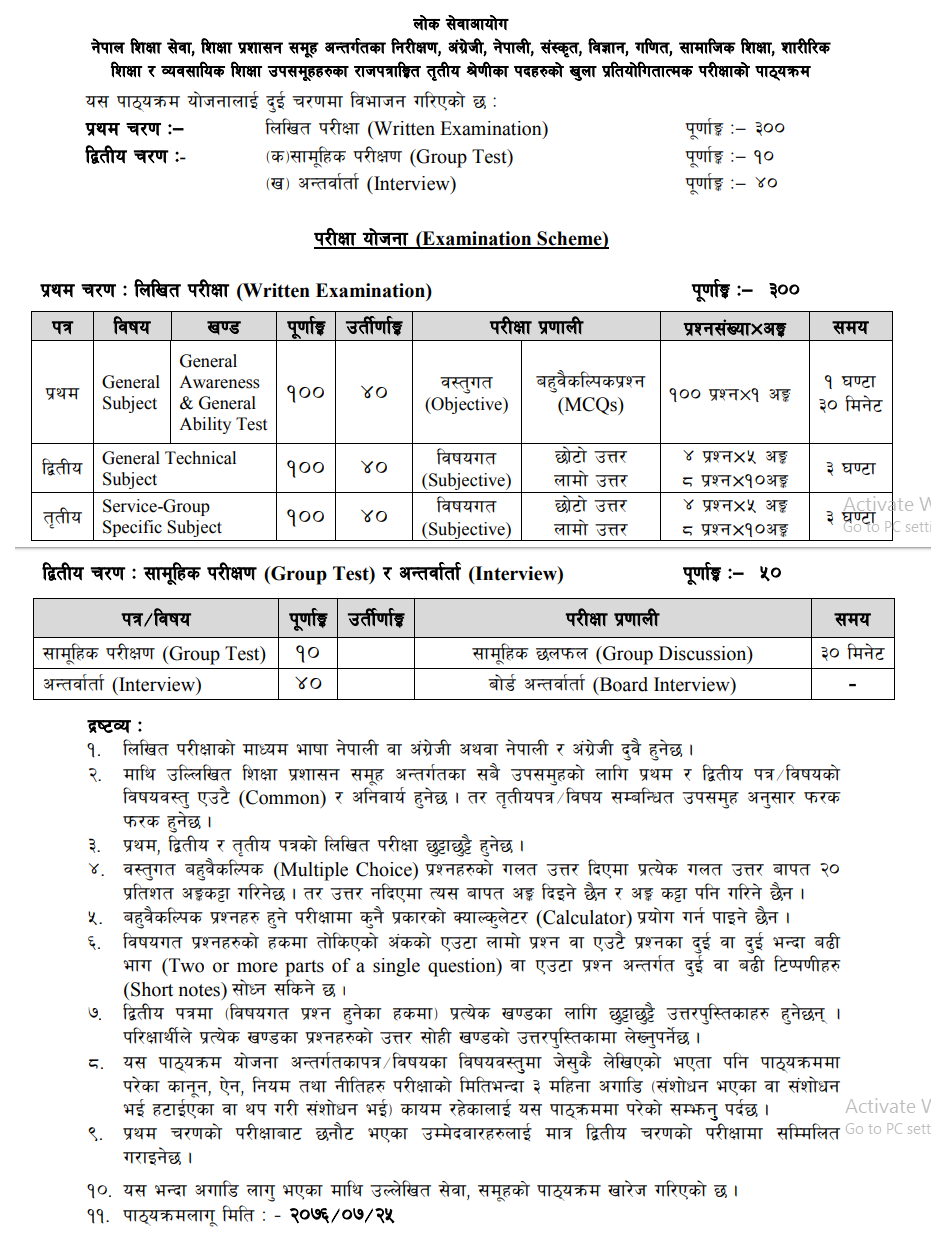 School inspector Nepal is a technical post. It is the technical officer level post. The main objective of this post is to maintain the quality of public schools of Nepal.
Government of Nepal has made huge investment in school sector. But the output is not satisfactory. These school inspectors are supposed to monitor the activities of public schools.
Duty and Responsibility of School Inspectors
To provide leadership in the cluster of public schools
School inspectors are burning lamp to lamp many other lamps
They work as the bridge between school and concern offices
To motivate the teachers of government schools
They give vision with commitment to the teachers of public schools
To give guidance and help for the improvement of professional skills of the public school's teachers
In addition to the above mentioned duty and responsibility the inspector supervises the school at least once a month.
During this supervision the all the matters of supervision must be mention in the booklet of supervision of the school.
The school inspector checks the optimum use of resources provided by government. He or she also looks after the number of available teachers in the schools.
The School Inspector Objective Questions
School inspector submits the report of monthly school supervision to the concern authority.
Also school inspector makes talk with the stake holder and local authority for the development of the schools.
He or she also organizes the meeting with the head master and other teachers of the school. School inspector reports details of such meetings to the district education office and other concern offices.