The office of the Controller of Examination publishes the SEE result by end of Asar. Here we give the steps for, "How to Check SEE Exam Result".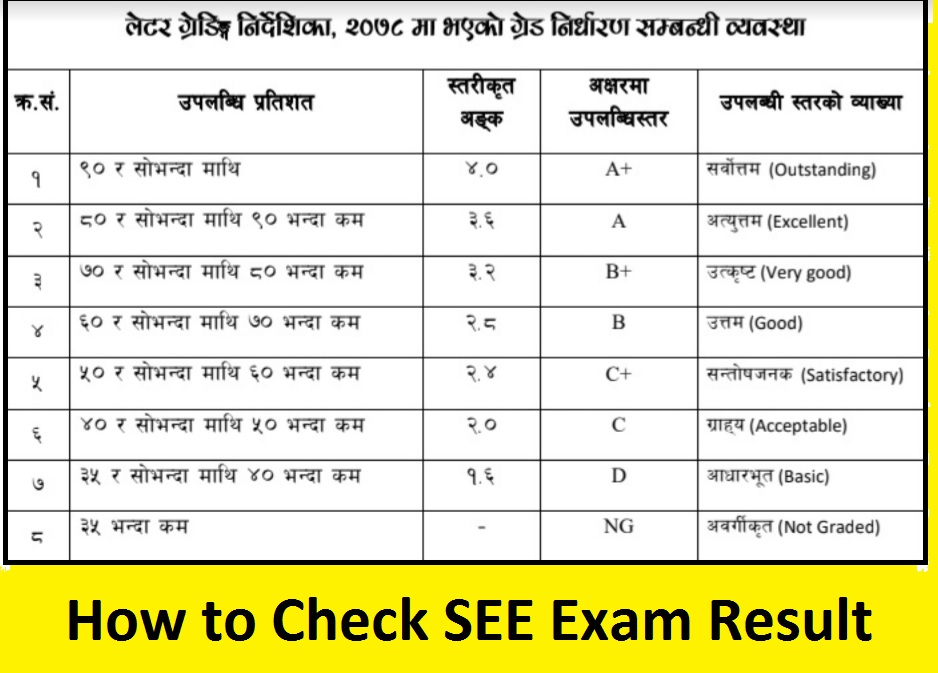 How to Check SEE Exam Result
SEE examination result is available in various online modes. SEE exam result is available in websites. Similarly you can get the SEE result via sms method. At the same time you can obtain SEE exam results via IVR method. We will discuss them one by one in this article.
SEE Result in Websites
As soon as the office of the controller of examination publishes the SEE exam result it will be available in websites. Here is the list of websites providing online secondary education examination.
SEE Results by SMS
You can get the SEE examination result by sms method. Here are the steps for SEE result by sms method.
Go to your message box in your mobile phone
Type SEE give space and type you exam symbol number with alphabet
Now send it to 1600 for NTC SIM users
Millions are searching this key word in the internet. Just follow these steps to get the online secondary education exam result with grade sheet. You can easily print your grade sheet if you have printer connected to your computer.
How to Print SEE grade Sheet from Websites?
Nepal Telecom SEE result website is see.ntc.net.np. Parents and students can print the SEE exam result with grade sheet from this site. Here are the steps to get online SEE exam result with grade sheet from NTC Website.
Go to see.ntc.net.np from any internet browser
SEE Result page will appear there
Now give your exam roll number and date of birth
Submit the details for the grade sheet
If you have printer connected in your computer then you can even print the result from this page.
How to Correct Name in the SEE Grade Sheet?
Sometime you will get the SEE grade sheet with your incorrect spelling of your name. You can correct it from the Education Development Directorate of your province. The required document for the name correction is as follow.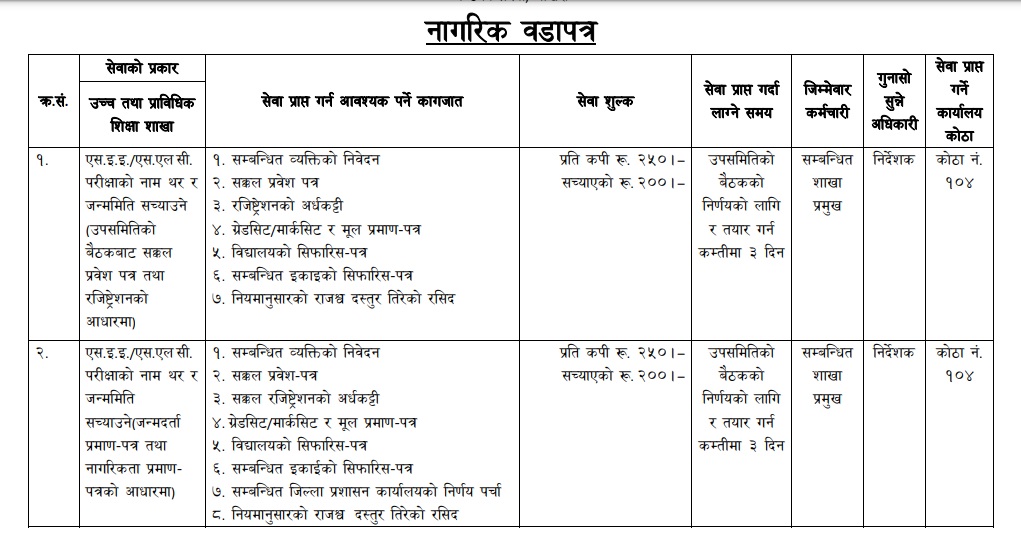 Hand written application of the concern person
Original admission card
SEE registration slip
Original grade sheet of SEE Result
School's recommendation letter
Recommendation letter of the concern district education coordination committee
All these details are available in the Citizen Charter of all seven education development directorate offices in Nepal.
How to check SEE Exam Result by IVR method?
If you do not have the device or internet facility in your device then is such case you can get the SEE exam result by IVR method. It simply gives the SEE exam result with final GPA. But you will not be able to see the grade sheet.
Dial 1601 from any mobile or PSTN phone sets
Follow the instruction over there
Then you can listen to the SEE result and average GPA of the very student.
The National examination board and the office of the controller of examination have revised the grading system for SEE result. According to the new grading system students must secure minimum 35 percent in theory and 40 percent in practical. Students unable to get minimum score will be non-graded. It means they have to retake those non-graded subjects again.
2079 SEE Exam Result
Most probably NEB will publish the SEE 2079 result by the second week of July 2023. Due to pandemic SEE exam was highly affected for the last three years. In 2076 and 2077 there was no written exam for the SEE students. They were evaluated by their concerned teachers.
However in SEE 2078 students were given SEE exam in different centers throughout Nepal.
Well, in this article we will discuss this much about the SEE exam results. We will be back with new articles on various topics in the days to come.
Till then keep on logging gbsnote.com for all kinds of notices and information about Schools and universities levels exams, routines and results.