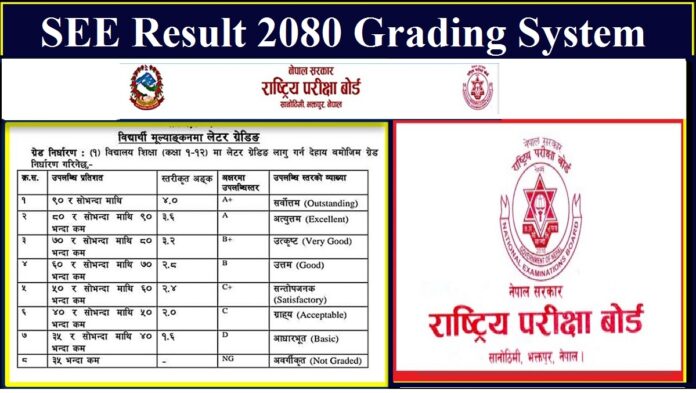 There is new provision for SEE Result 2080 Grading System. National Examination Board has published new grading system.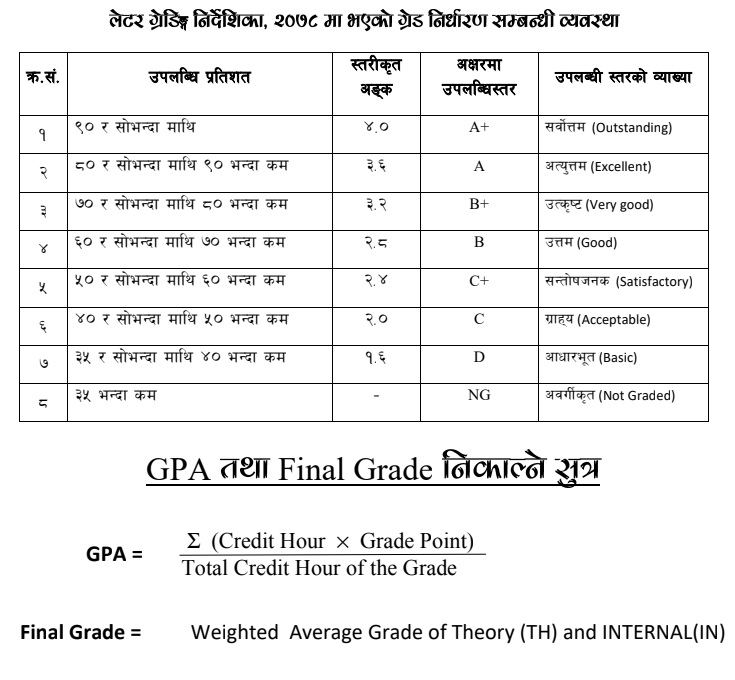 SEE Exam result is available in different websites. We have step by step process to download the online SEE examination grade sheet.
SEE Result 2080 Grading System
The office of the controller of examination is going to implement new letter grading system from this year. Actually NEB was supposed to activate this new letter grading system from last year. But due to several reasons it was not possible.
National Examination Board NEB chart for new grading system is as follow. So students, teachers and any other stake holders can save and print this chart if you wish.
Characteristics of New Grading System
In the old system there was no provision of NG. This NG is not graded. Students unable to secure minimum 35 percent in theory and 40 percent in practical get NG.
Similarly students getting maximum NG in two subjects can retake the chance exam. However, if there be three or more than 3 NG then they cannot retake the chance exam.
SEE Result 2080
SEE exam for general subjects group is over by today that is April 9, 2023. Very soon the answer books will be dispatched for the marking in cross provinces. It means answer sheets of one province will go to next province for marking.
2079 2080 SEES Exam Results
Looking at the previous trends it seems that SEE examination board publish the result within 3 months' time. In this way students can expect SEE 2080 result by end of Asar 2080.
How to check online SEE exam results
SEE online result is available in the official page of Nepal government. But these pages go down due to high traffic on the result day. But it is easy to check the secondary education examination result from Nepal Telecom website. Here is the procedure.
Visit see.ntc.net.np
Click on SEE exam Result
Give the exam symbol number or roll number
Supply the date of birth in the required space
Finally submit the details for the online result.
At the same time if you have any question about the SEE exam results then contact us. You can send your queries in the comment box below. Or you can send it via our official email.