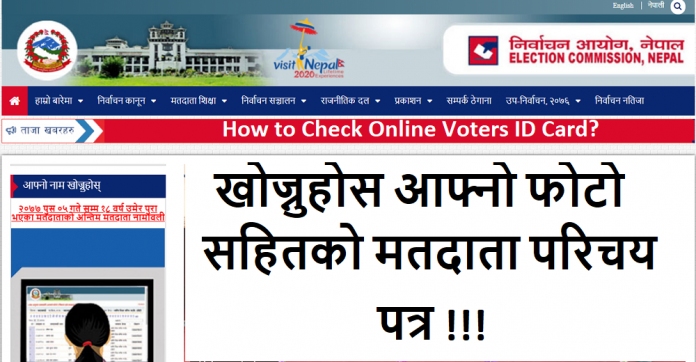 Are you thinking about How to Check Online Voters ID Card? Well, here we provide the steps to check your voter's ID card in the website of election commission Nepal.
Check your Voters ID card here. Government has decided the date of local level election for Baishak 30 2079. Hence it is now time to know either you are eligible for voting or not.
Nepal police has announced for the short term police job for election.
How to Check Online Voters ID Card?
People living in abroad can check their voters card from here. So, if you want to check your online voters card follow these steps.
Frist of all go to www.election.gov.np
Now you are in the main of election commission.
In the left hand side there you can see aafno nam khojnuhos i.e. find your name.
Tap on this button.
Now you will reach to the next page.
In this page you have to enter your province.
Give the name of your district.
Provide the name of your municipality.
Enter the ward number where you live.
Give the name of your voting center of your area.
Now tap on submit button on the right hand side.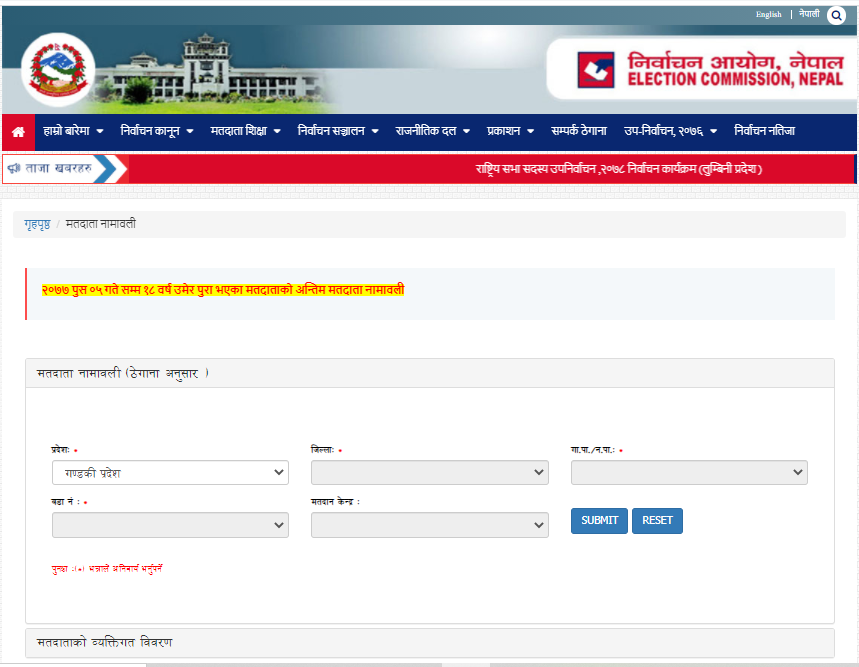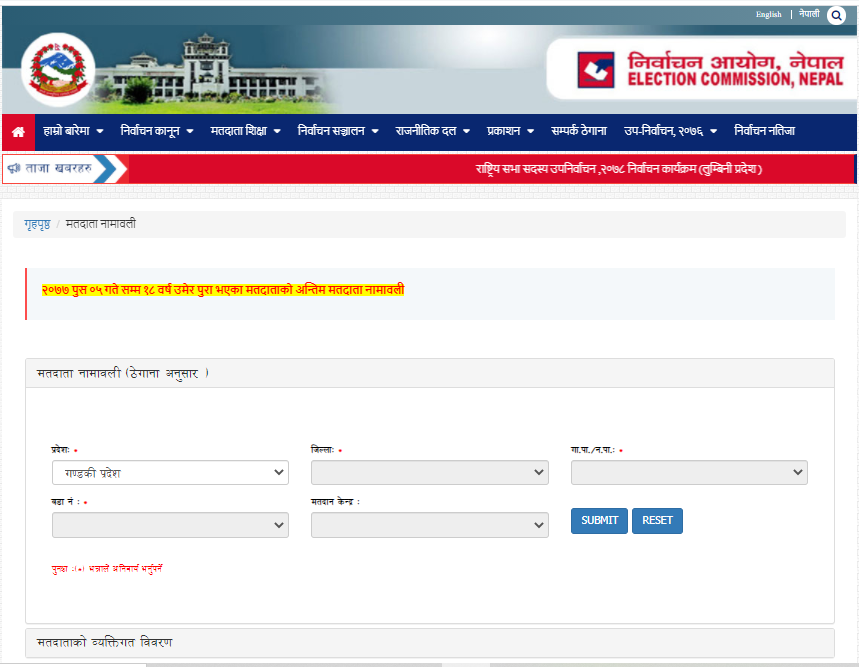 So following the above steps you will now reach to the next page of the election commission of Nepal.
Voters Name List
Now you are in the voters list of your voting center. Here you can find the name list of all the voters of your voting center.
If you want to see your details now you have to follow these steps. In this name list you can see the voters name list in alphabetic order. In the search space you can search the first letter of your name to check your name in the list.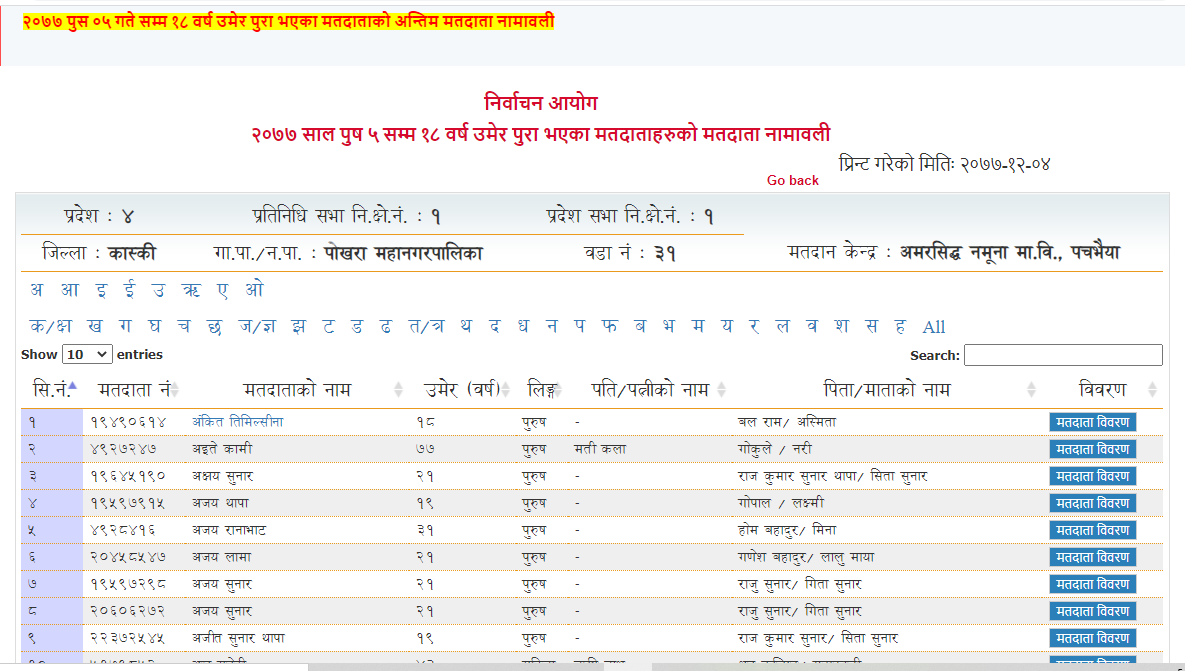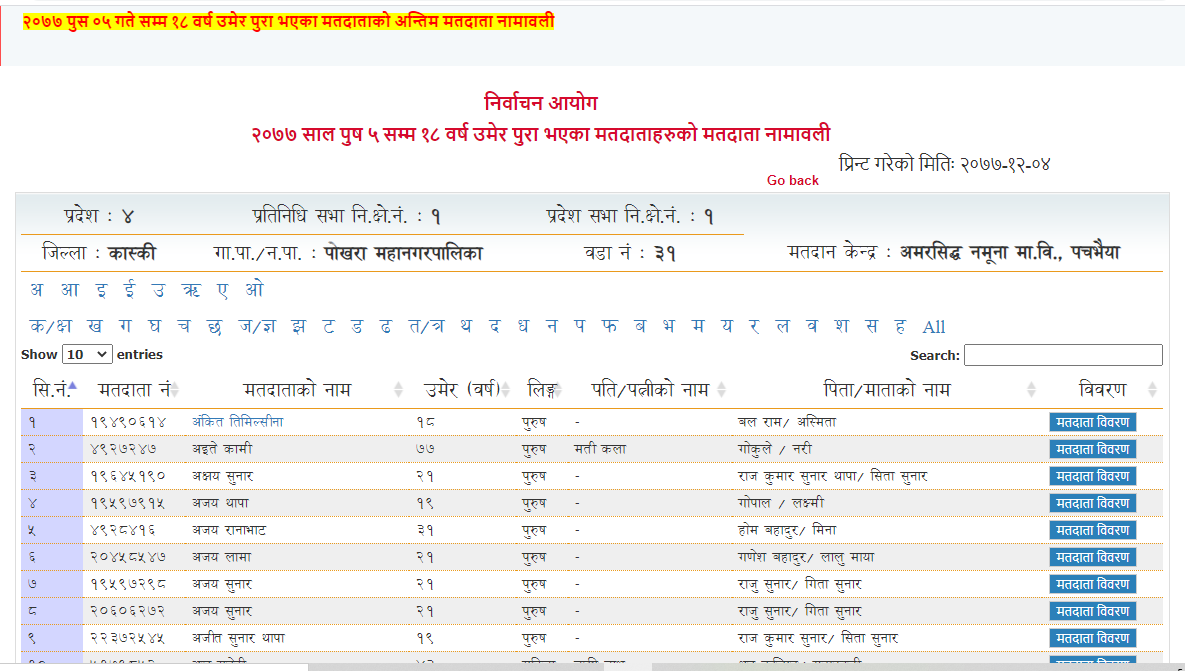 It is compulsory to have voters card to cast the vote. So if you have misplaced the voters card you can download your voter's cards detail from this official page. You show the computer print of your ID card in the voting centers.
If you have any confusion about voter's card and name list of voters, you can directly contact the election commission people.
They will help you in this regard. Similarly, you can carry your other official identity card to prove that you the very person in the voter's name list.