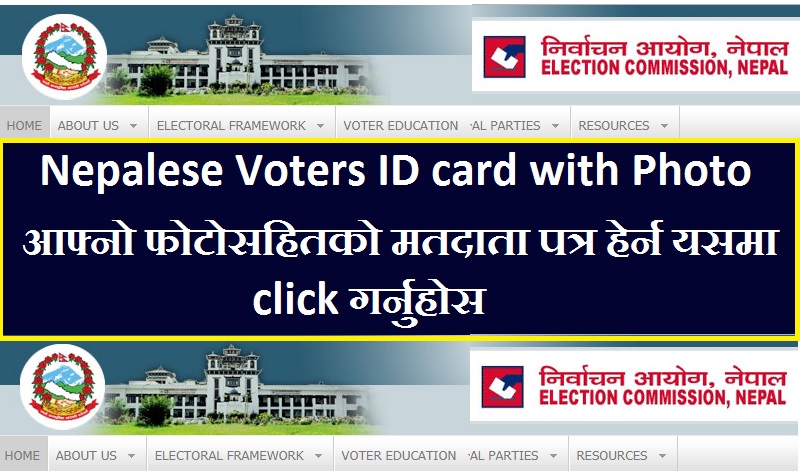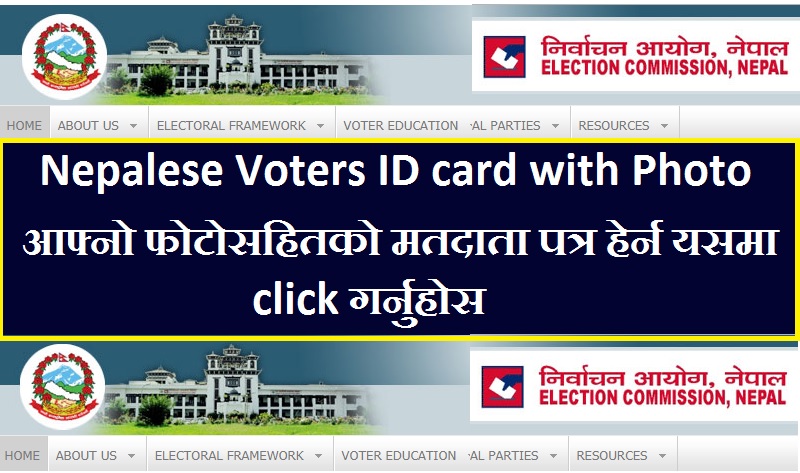 Here is Nepalese Voters ID card with Photo. So you can easily find your voters ID card in this Nepalese Voters ID card list. Last time the election commission has issued the Nepalese Voters ID card with Photo in local level election.
How to Check the Voters ID Card Online?
Here we give the steps to check your online voters identity card.
# Firs of All log in to the official website of Nepal Election commission.
# Now find the dialogue box Find your Name. Tab on this box.
# Now you will see the page where you have to select your province name, district and local level name.
Now for the provincial and parliamentary election Nepal election commission has prepared the new Nepalese Voters ID card with Photo. Hence you can easily check your voters ID card just following few steps.


Here are the few steps to find the list of voters ID card with photo. So for this purpose you have to go the official page of Nepal election commission. The official site of Nepal election commission is www.election.gov.np.
First of all go to election.gov.np
Then click on the final voters list
Now the new page will open where you have to choose your district municipality ward number and the name of your polling center.
Finally click on submit
So if you just follow the steps mention above you will find your voters ID card with photo.

Sample Ballot Paper
Nepal election has prepared the ballot paper sample paper. This sample ballot paper will give some ideas about the coming election. The percentage of invalid votes was high in the previous local level election.
So it shows that there must be voter education for the people. In this connection such sample ballot paper will help a lot.
The both house of representative and provincial assembly election is going to take place at the same time. However both the simultaneous will be in two phases.
The first phase election will on November 26. First phase election will be in 32 districts. The details of both first phase and second phase election are in our previous article. So if you are new for our website we suggest you to go through our previous articles.
We will be giving election timely updates in our coming article. So we would like to suggest you all to like our Facebook page GbsNote for current election updates.