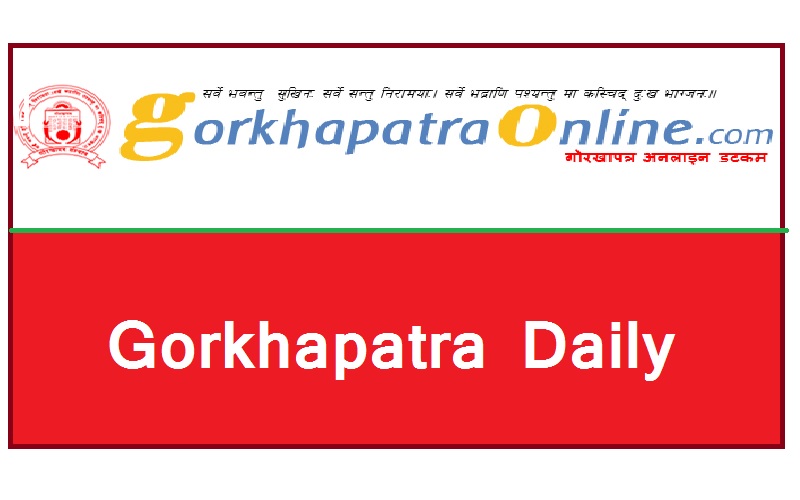 Gorkhapatra daily is the oldest daily newspaper of Nepal. Most of the official notices of Nepal government publish in Gorkhapatra daily. According to the information so far given by the official site of Gorkhapatra daily, it was weekly in the early days. It was launched as weekly newspaper in May 1901. Later on in 1961 Gorkhapatra daily was started.
Online Khabar Nepal News
Why Gorkhapatra Daily?
To get the information about the public service commission Nepal.
Generally public service commission Nepal gives its notices in each Wednesday's volume.
Most of the Nepal government bids application and other government notices Gorkhapatra daily publishes.
There are separate pages for different customs people of Nepal.
To get news about business and commerce
Gorkhapatra covers news from all over the world
In other words Gorkhapatra is the synonym of daily newspaper in the heart of Nepali people. So, if you go to country side of Nepal people calls Gorkhapatra even for some other newspaper. Hence, this proves that how deep is the impression of Gorkhapatra in the heart of Nepali people.
Gorkhapatra itself is the live history in the press arena. At the same time it is the reliable source of information till the date. Similarly the Gorkhapatra always try to cover the current affairs of domestic as well as international events.
Gorkhapatra has the history of 112 years. Many years it remained as black and white newspaper. Since Asar 1 2057 Gorkhapatra is in color mode. Now there are several other private publication houses in the market of printing media. Time has changed a lot. Now a day instead of reading the printed newspaper people are attracted towards the online media.
People are using smart phone. It provides them easy access to internet. Fast growing uses of internet has reduced the charm of printing media like Gorkhapatra.
Gorkhapatra Publication Corporation has its other publication like Rising Nepal, Muna and Yuba Munch. These publications has remarkable role among the Nepal youngsters.
You Might Also Like: