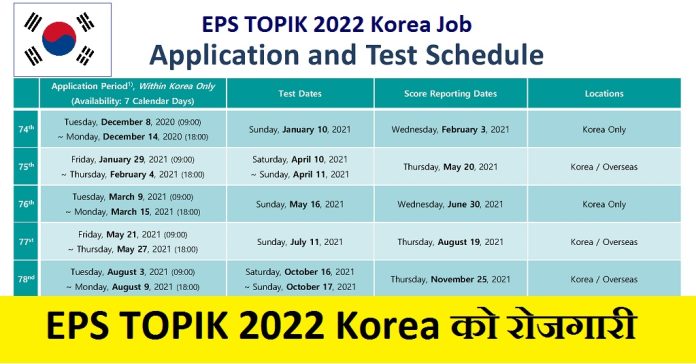 Are you looking for EPS TOPIK 2022 Korea Job? Well, here we provide the official notice of human resource department Korea.
EPS 2022 Test Details
HRD Korea has announced language test for 2022 for Vietnam. It is computer based language test. HRD will announce the test date by December 15, 2021.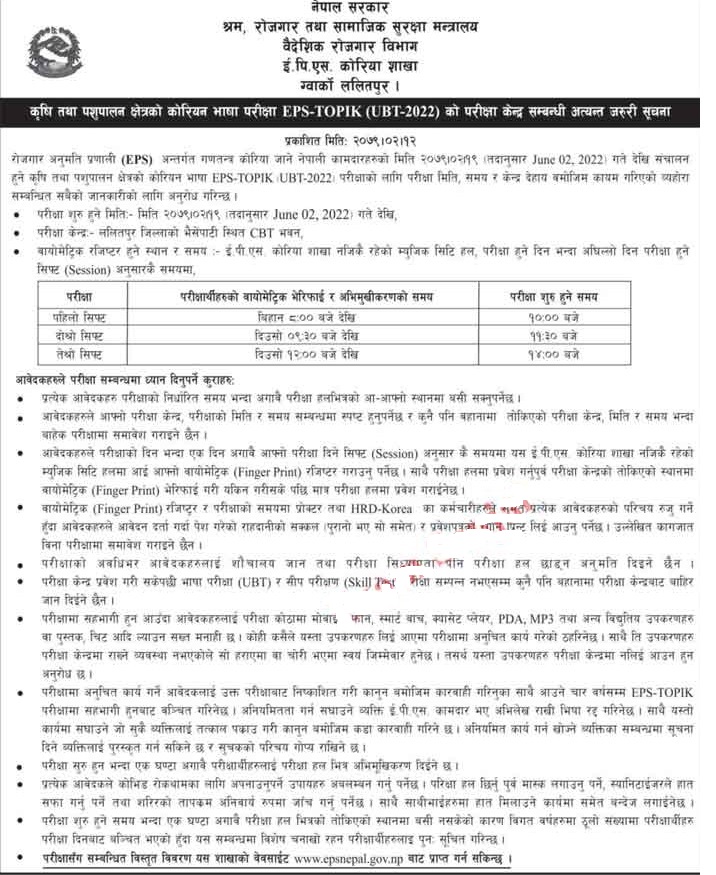 Test Date
The language test date is December 21, 2021 to 31 December 2021.
Complete your online application from the given link. There is high demand of EPS job among Nepali youths. According to the source Korea is planning to take more than ten thousand migrant workers from Nepal.
EPS TOPIK 2022 Korea Job
HRD Korea is going to publish the Korean language Test schedule soon. You can get the complete notice from here. Interested candidates can complete the online form. There is shortage of labor in Korean market. So to full fill this gap Korea is going to enroll Nepali migrant workers in its labor market.
EPS Test for Nepal
Employment permit system test for Nepal is not decided yet. However Korea has already announced the exam date for several other countries. Hence it will soon publish the exam date for Nepal.
Is 2022 EPS Exam Open for Nepal?
Well, it is not decided yet about the registration date for the EPS exam. The committed workers from Nepal have already moved to Korea from Nepal. Due to covid 19 Korea was unable to enroll Nepali migrant workers for last 18 months.
How to Pay Exam Fee?
You can make online payment from various digital wallets in Nepal. We have separate article about it. Hence if you want to learn more about it check our previous articles.
EPS TOPIK high scoring Tips
Attempt all questions.
Do not consume more time for hard questions.
Read the instructions carefully.
Make a plan for the study.
Have regular practice on the curriculum based questions.
If you have any questions about the employment permit system application leave your question in the comment box below.
Finally we would like to express our best wishes to all the candidates from Nepal.