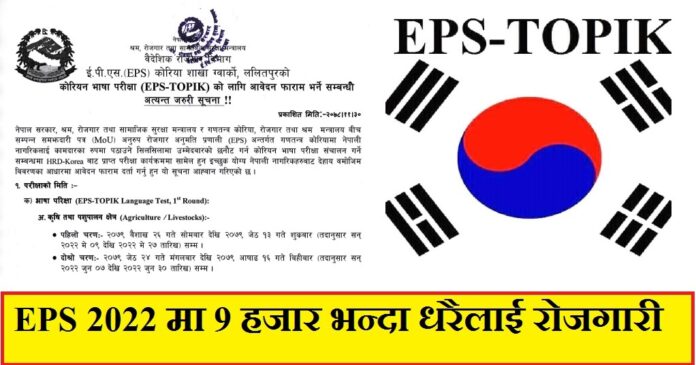 Here is 2022 EPS TOPIK Exam Registration date for various countries. South Korea takes migrant workers from different countries.
Fill this online form for the TOPIK 2022 exam.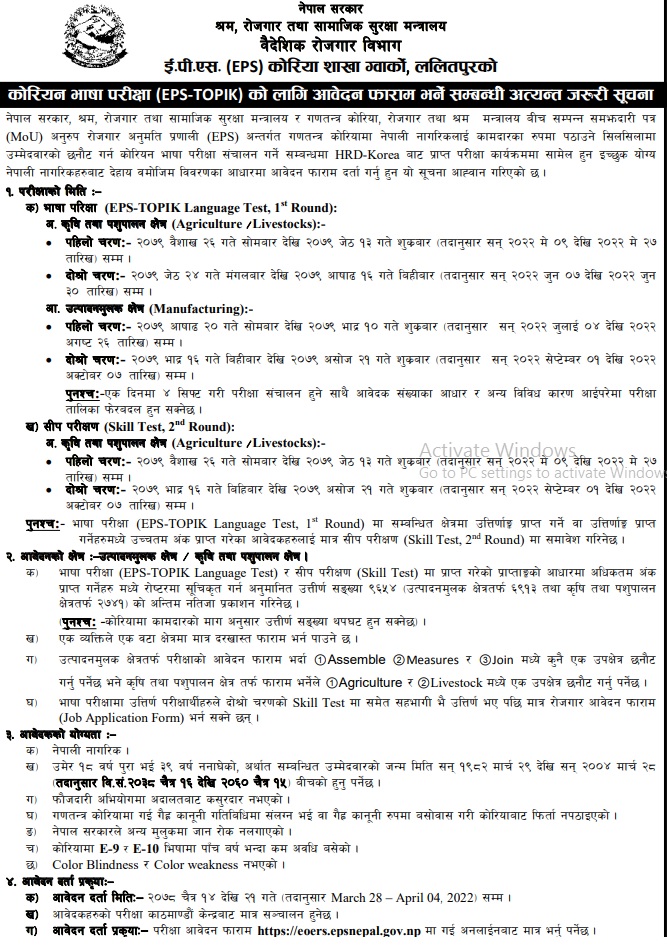 2022 EPS TOPIK Exam Registration Date
The EPS TOPIK Exam of Korean language is in different schedule in different countries. Hence according to your nationality find the registration and exam date from the following table. Due to covid 19 pandemic this employment permit system remained paused for more than 18 months.
Complete the Online Exam Registration form
People willing to take Korean language test for the EPS employment has to complete this online form. It is easy to fill this form. Just provide the necessary details correctly.
EPS Exam for Nepal
Due to unfavorable situation the exam date for Nepal is going to decide soon. However it is now open for so many other countries. Most probably Korean government will soon publish the employment permit exam for Nepal as well.
Is EPS 2022 Open?
Well the EPS exam for 2022 is now open. But it is not open for the Nepali candidates. However the committed workers are now allowed to move Korea. The first lot after the corona pandemic has already moved for Korea.
What is committed Worker?
The people who has already completed the given time bound in Korea and they got offer from their previous employer are called committed workers. They need not to take language again to live and work in Korea. Such workers are now moving to Korea from different countries.
EPS 2022 Result
Korean government has published the Korean language result. Candidates can check their result from the official page of Korean government. The result is according to the countries.
Working Visa for USA
The state government is going to provide 20 thousand additional visas for the temporary migrant workers. Hence the interested Nepali youths can apply for this working visa.
We have many articles about US working visa. Hence you can get many ideas about it from the previous articles.
Finally we would like to express our best wishes to all the employment permit system examinees.