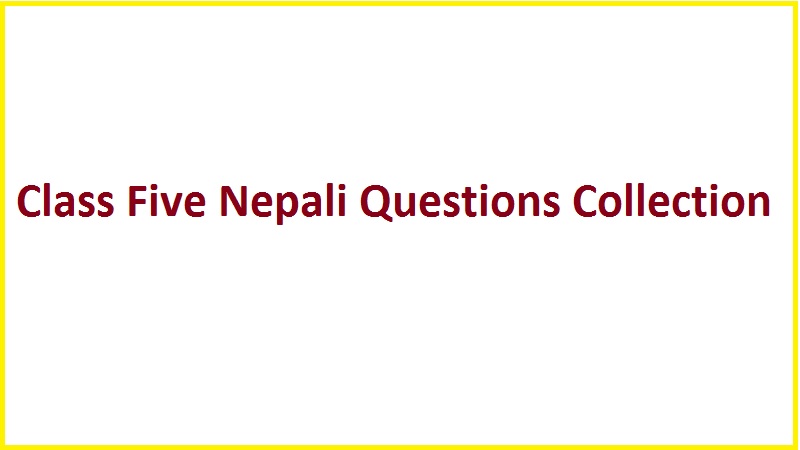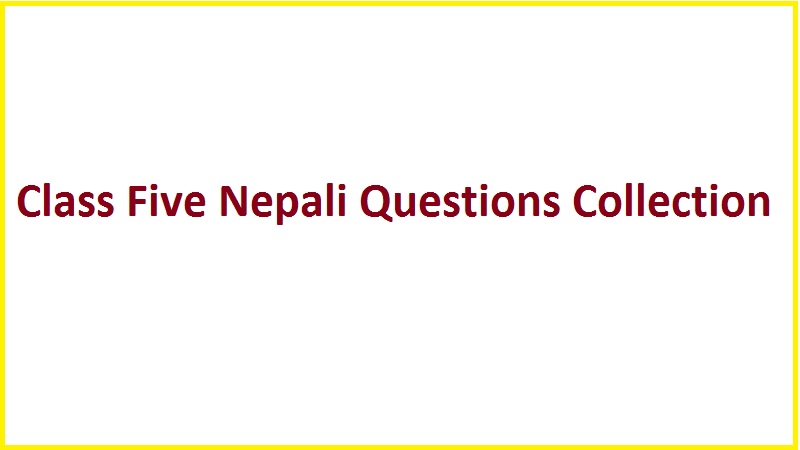 This is Class Five Nepali Questions Collection. Our Nepali subject expert team has made this Class Five Nepali Questions Collection.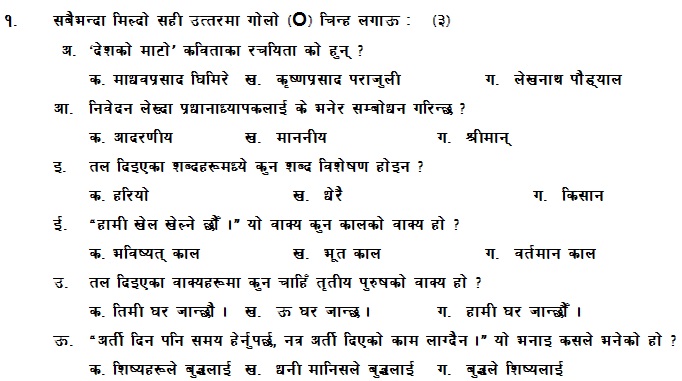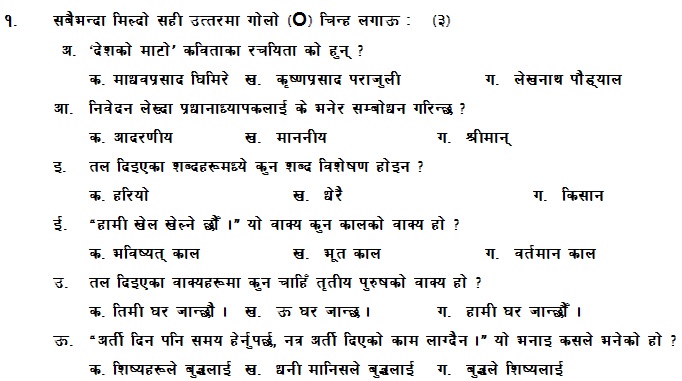 Class Five Nepali Questions Collection
Basically the private schools students are weak in Nepali subjects. As beside this subject all other subjects are taught them in English they have less practice in Nepali. So it is our attempt to provide free online package for grade five students for Nepali subject.
What more you find here?
Here you find ………. <<continue reading>>
Class five Science questions
Science is the next major subject for grade five students. Therefore we have several practice questions for science. Similarly we have several other subjects practice question collection in this page.
Class five social studies questions ………………… << read more>>>
In addition to class five questions here we have class six all subjects questions. We have class seven mathematics questions. At the same time you can enjoy class seven science questions. We have grade eight health and population questions collection.
This is all in one question bank. This class 8 DLE question bank is the collection of different districts past papers. So we suggest all grade eight students to do practice for the coming district level examination.
Grade 8 DLE question bank ………………….. << Read More>>
How to Increase your Memory Power?
It is essential for all the students to increase memory power. We have separate article about how to increase memory power. So we suggest all the students to go through this article.
How to increase memory power?
Answer: It is very simple and easy to increase memory power. Continue reading answer.
Finally we would like to inform you that you can take online help and support to solve your problem. All these services are free of cost.
If you are looking for more exam preparation material you can be with us in Facebook. Our official Facebook page is GbsNote.