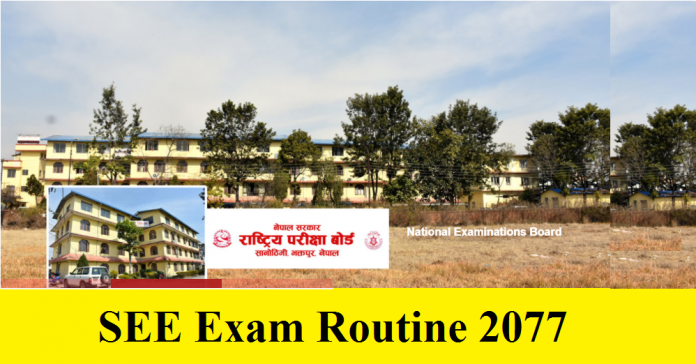 SEE Exam Routine 2077 is now almost ready to publish. According to the examination board Nepal SEE 2077 will held in the month of Jestha 2078.
SEE Exam Routine 2077
The academic year 2077 is totally disturbed. The world is now suffering from covid 19 or Corona Virus. Due to this pandemic last year in the history of Nepal SEE exam was cancelled.
So instead of this board exam students were evaluated from their subject teachers. But there was a big questions mark on the evaluation made by the respective schools and teacher. It is because the number of students in overall GPA 4 was huge.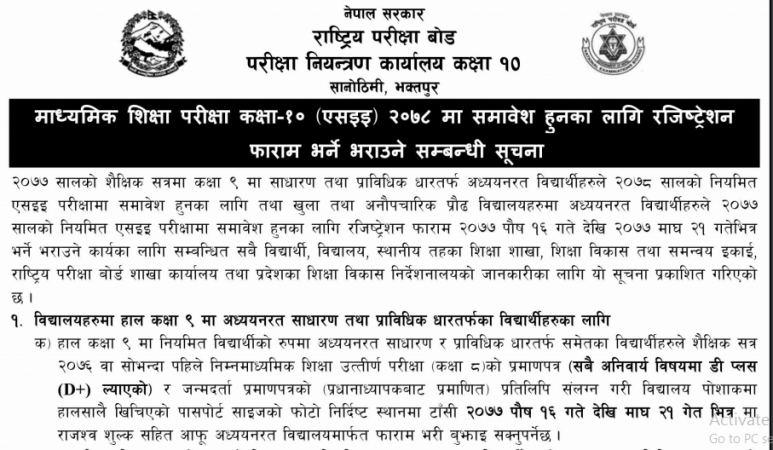 SEE Exam 2077 from Third Week of Jestha
Most probably the National examination Board Nepal and the office of the controller of examination will start the SEE board exam from the third week of jestha 2078. However the final exam routine is yet to come.
How to Prepare SEE Board Exam
Here are few tips for the SEE board exam preparation. Students are found panic during the board exam. Hence if you make your daily routine during the exam preparation days it will be fine.
All of us know that you cannot eat your meal of the week in a single day. Likewise it is not possible to revise your lesson taught throughout the year in a single night.
Hence you have to make systematic study for the board exam preparation.
Exam Preparation Tips
Always have a good sleep at night.
Make a daily routine for the revision.
Give equal importance to all the subjects.
In the exam hall report in time. It means never be late to report the exam hall.
Make all the necessary materials ready to pick up in the previous evening.
During the exam do not start to write the answer as soon as you get the question paper.
First of all read the questions carefully.
Basically in the language subjects manage the length of your answer according to the marks of the question.
Sometimes students are found writing longer answer for 2 marks questions then 5 marks questions. So you must be careful in such areas.
SEE Mathematics Questions
Here are the practice questions for SEE exam mathematics. Students find this collection very useful for the board exam preparation. We have been giving such collections for many years.
So if you need any kind questions or online solution of the question just leave the queries in the comment box below.