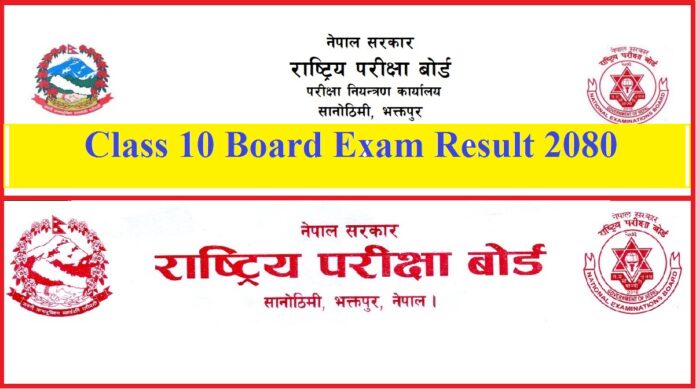 Welcome to our SEE and SLC result information page. Today we discuss on Class 10 Board Exam Result 2080.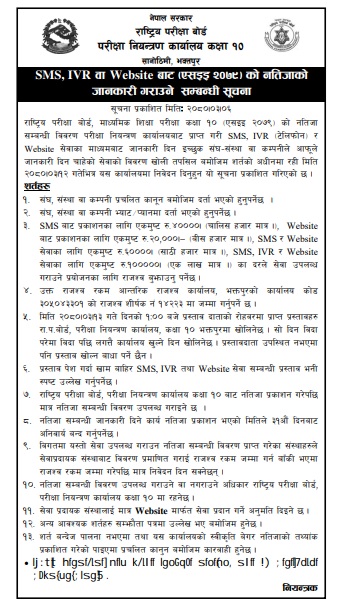 The banner news will be like this soon after the SEE exam results. We will be updating the SEE exam matter via gbsnote. Hence remain in touch with us.
Class 10 Board Exam Result 2080
Final exam of class 10 is called secondary education exam. In brief it is SEE. The SEE exam result for this academic year is now at the final stage for the publication. Hence very soon National examination board office of the controller of examination class 10 section will publish the Class 10 final exam result.
Class 10 Final Exam Result 2080
The final board exam for class 10 was held in Chaitra 2079 through out the country. The federal government and the examination board work on it. When Nepal was divided in 7 provinces there was a talk that SEE exam will be under the provincial government but till the date it is not so.
We do not know why? But federal government is sticky to take this responsibility. Otherwise, Provincial government will manage the SEE exam and federal government works for class 12 board exam. Now a days class 12 final exam is called school leaving certificate exam SLC.
Final Exam Result of Class 10 Students
The final exam result of grade 10 students of academic year 2079 is now ready to publish. As soon as the examination committee finalize the result it will be published.
SEE Examination board is working to publish this year SEE exam result very soon.
According to the source the result will not be later than first week of July 2023.
Class 10 SEE Exam Result
Students can get the class 10 SEE exam result by three different ways. But in the past students have to wait even a week to get the class 10 board exam result. At that time the only way to get the result was Gorkhapatra National Daily.
How much percent Students Passed SEE Exam 2080?
Instead of passed or failed the current evaluation system is letter grading system. This will of course give the real situation of the result. Rather than passed or failed it gives the date of students getting NG in three or more than 3 subjects. This is like failed. It is because they are now allowed to sit in the retake exam.
This group of students must wait one year to take the next year SEE exam from failure group.
How many Students got GPA 4 in SEE 2079?
This is the next question in the mind of smart students. They are always looking for the healthy competition. Hence, they want to know the answer for this question.
No doubt there are very few students getting average GPA 4.
How many Students are in GPA A+ in SEE 2080?
In common language the average GPA above 3.6 is called A+. But in fact, there will not average GPA in letter. As it is the average of the grade points obtained by the student in each subject.
2080 Class 10 Final Exam Result Details
We will upload all the detail of the class 10 board exam result in this page. As soon as the office of the controller of examination publish the result, we will make it available in this page.
SEE Result with Grade Sheet
We have several articles on this topic. Hence, we are not going to repeat the same over here. We kindly like to suggest our visitors and well wishers to check our previous article to know more about the process of getting SEE exam result with grade sheet.
List of Websites for SEE Examination Result 2079
It is the list of websites to provide the online SEE exam result. Therefore, students can get their online result with grade sheet from any one of these websites.
List of websites is yet to come. The examination board publish this list just few days before the SEE exam result.
Finally, we would like to express our best wishes to all the SEE appeared students for their up coming result
Best of luck guys for your SEE Exam result.