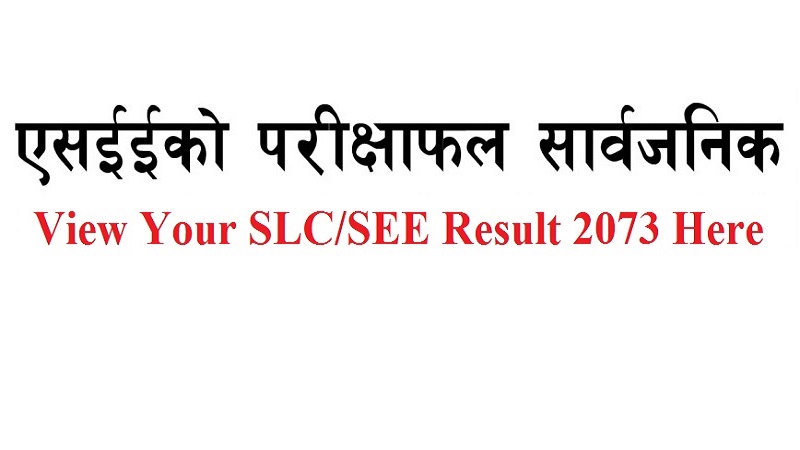 Well you can view SLC/SEE result 2073 over here. At the same time you can also view SLC/SEE result 2073 grade sheet through our web page. Office of the controller of examination has published the SLC / SEES result yesterday. So far the information given by the national examination board Nepal the quality of this result has gone down in comparison to last year result.
View  SLC/SEE Result 2073 Here
This year 12884 students got the average GPA above 3.65 which was nearly nineteen thousand last year. So to view the symbol number of the student scoring A+ grade you can follow the instructions given here. Similarly you need to insert your symbol number together with your birth date to view the result. We have given several articles in this site before the publication of the SLC / SEE result 2073.
The next challenge for the SLC / SEE graduate students is to face the entrance exam. So in the same article we have shared the ideas of tackling the grade entrance exam questions. So here are the few points to remember while facing the entrance exam.
Always be punctual for the exam. It means never be late in the exam hall.
Go through the instructions in the question paper properly.
Read the questions properly.
Do not be panic for the exam.
Start for easy to complex. It means start that questions which you are sure and certain.
Never leave the questions unanswered.
The most important point is always keeping you ready to face any kind of challenges.
National Examination Board official site for detail information is www.neb.gov.np
So we hereby would like to express best wishes for your success and bright future.