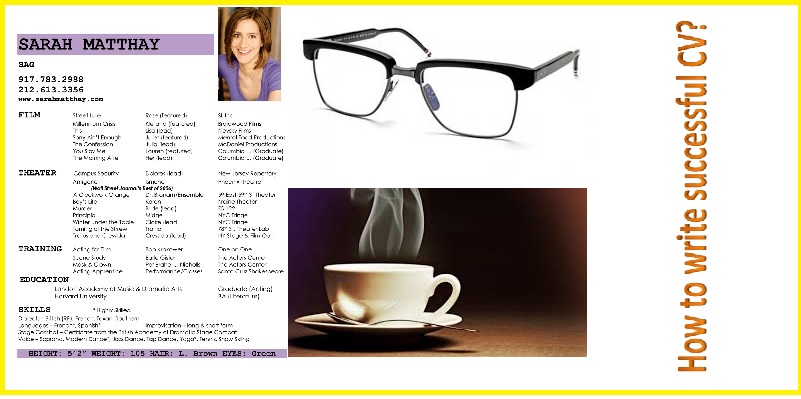 A perfect CV is the key to your success. Here we discusses about how to write successful CV? To write successful CV is an art. Your carrier can take u turn due to perfect CV.
It is said that first impression is the last impression. So, you must be able to write successful CV before you apply for the job.
Here are the key points you must take care to write successful CV.
How to Write Successful CV?
Anyone who has written a CV has probably had to overcome a number of challenges.
While writing your CV you may face that there is gap in employment. It does not mean that you are not a worthy employee.
If you are fresh in the employment market still you have area to highlight the areas where you did well. You might have worked voluntarily during your school and college life. Mention these works which can be supportive for your job application.
How to reflect your work experience positively?
To express your work experience properly in your CV is crucial while preparing CV.
The Most Common CV Problems
I have gap on my CV
It is quite natural that many people go through periods of unemployment. But leaving unexplained gap in your CV will arouse suspicion with recruiters. So you need to explain the issue.
Whether you have taken time out to travel, taken on personal project or cared your love one – you need to explain.
These activities still involve core workplace skills such as planning, organization and communication.
My CV is too long
If your CV is three pages or more you need to cut it down to hold the attention of hiring managers. Two pages CV are perfect to sell yourself in your labor market. Take a look on your CV. The older work experienced and role mentioned in the CV once check it. Try to condense them.
The work experience older than 10 years has no effective role in your CV. If there are some such titles remove them.
Try to explain your recent achievements. At the same time see the font size and margin in your CV.
I lack Direct work Experience
If you are inexperienced candidates such as a recent college leaver, you may lack the work experience. Most of the vacancy announcements asked the experienced candidates, then how the fresher get chance to work.
To get around this you need to draw out transferable skills from other areas and highlight them. Like you can mention the experiences you have collected during your college life from your study, project work and something like this.
I want to change career
When you are looking to make a career change, it can be difficult for you to craft the CV. As you have no experience in the new area of your interest.
Still with right preparation and adjustment you can create a CV that sparks interest.
As an essential step make some form of commitment to your new field and highlight it at the top. Make it prominent on your CV to show employer that you are serious about your new career.
Do not forget to mention that some many skills you have already learnt can be transferred to your new career.
Some Important Links: