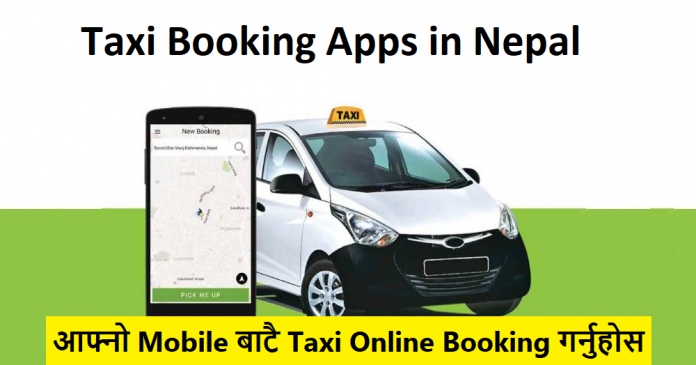 Here we provide popular Taxi Booking Apps in Nepal. So in this crowed of public vehicles such apps will certainly save your time and money.
Taxi Booking Apps in Nepal
Time and often we listen about the fraud activities of taxi drivers. All the taxi drivers and not fake but due to some ill will person whole the group is being blamed. But if you use these apps there will not be any kind of cheating. You will get the fair details in the same mobile application.
How to Book Taxi from Mobile Application?
It is very common in the western countries since many years. Our SAARC countries are also using this technology for many years. While talking about our country it is in the early stage. Now it is being used in some big cities like Kathmandu and Pokhara.
Step to Use Mobile App
First of all, download the application in your mobile.
Sign up for your personal account
Verify your account
Some Popular Apps
Pathao
It is very popular mobile app in Nepal. It was first used in Bangladesh in 2015. It is easy to use. Similarly, it is available both in android and iOS version. Due to its smart feature it is being popular in Nepal day by day.
Easy Taxi Nepal
This is the next mobile app to book taxi online. It is developed by taxi owner's association and drivers' union of Kathmandu valley. This app is easy to use. So you can get it easily from internet and use it. There are more than five thousand taxi registered in this application. When you need taxi and search the taxi in the application the nearest driver's details will send to you.
Eddycab
It is the next popular app to book taxi in Nepal. This application is similar to other apps but the owners and this company claims that it provides the fastest service in Nepal. On the other hand, taxi fare is as normal taxi fare. The next important point is taxis are available seven days and 24 hours.
Some Other Apps
Onver Smart Taxi
Sarathi
Carpool Kathmandu
Taxi Fares Nepal
Conclusion
The online taxi booking is being popular in Nepal day by day. Similarly the online service render by such applications is much famous in Nepal.
People are also looking for;