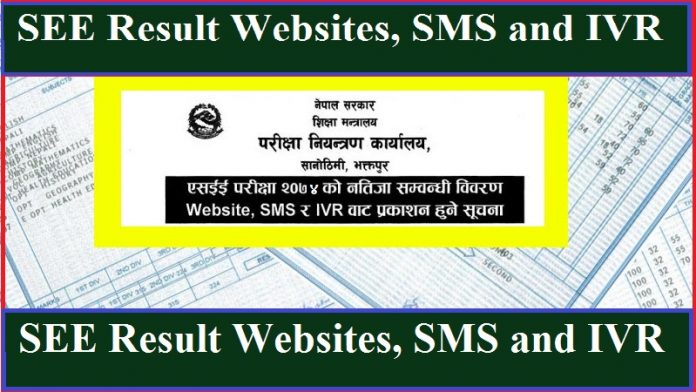 Hello guys are you searching for the Online SEE Result Websites? It had been many years that SEE Result Websites give the online result. But in the past students have to wait several days to find the result in Gorkhapatra daily. At that time the internet facility was not so common as it is now. But now time has changed.
---
---
SEE Result Websites, SMS and IVR
Smart mobile phone and internet facility is being common in the approach of average Nepalese people. Hence the office of the controller of examination also gives the SEE result via SEE Result Websites.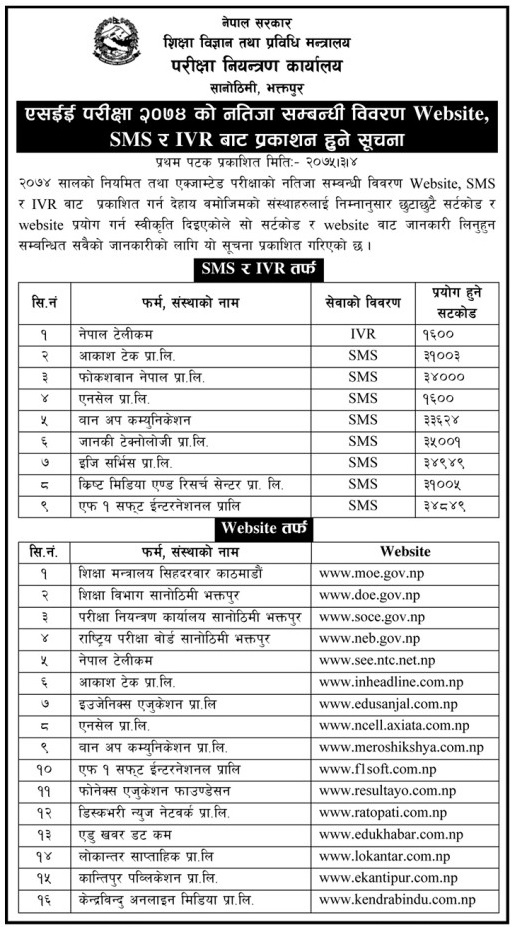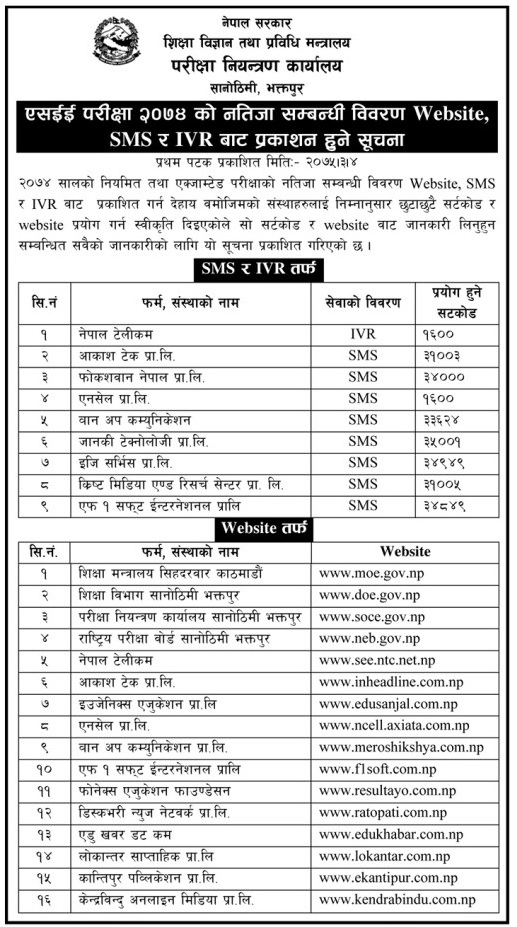 What are SEE Result Websites for online result?
There are several website to provide SEE online result. So among them the most common website is the website of the office of the controller of examination. The official website of SOCE is www.soce.gov.np. Here you can check the online SEE result.
SEE Result in Nepal Telecom Website
Nepal telecom also provides the online SEE result in its website. The SEE Results Websites of Nepal telecom is www.see.ntc.net.np. In this website you will find a page where you have to enter your exam symbol number and date of birth.
Beside this there are several other private websites to provide the SEE online result. Similarly if you are away from internet facility at that moment you can check the SEE result by using the landline phone of Nepal telecom. So for this purpose you have to dial 1600 and follow the instructions given in the phone.  Regarding the SEE result we have several articles in our site. So if you have still some confusion please check our other SEE result related articles.
We have given the step by step process to find the online SEE result via sms and IVR service. The same content we will not repeat over here. But strongly suggest you to check them in our site.
So at last we would like to express our best wishes for all the SEE candidates for the excellent result. May god bless you all.