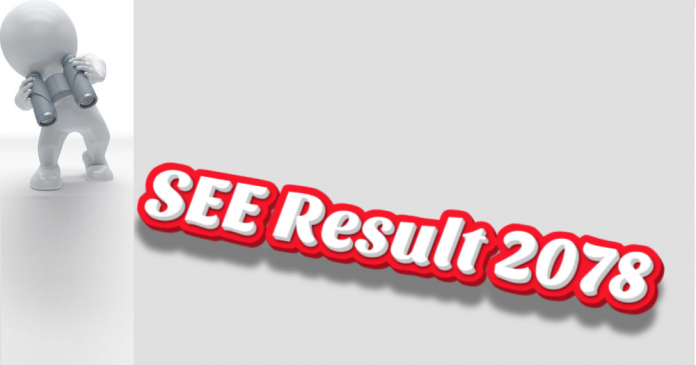 The National Examination board Nepal is almost ready to publish SEE Result 2078. GbsNote is here with SEE Result 2078 and its Grade Sheet analysis.
SEE Result 2078 with Grade Sheet
Well, you are in right destination to obtain the Secondary Education Exam (SEE) result. Here we give you the perfect guide to get the result with grade sheet.
SEE Result Overview
This is the SEE board exam in the outside center after two years. In previous years due to Pandemic there was internal evaluation for SEE students. Hence this year people are in hurry to get SEE board exam result.
Nepal Telecom GSM users as well as NCELL SIM card users can get the SEE result in their mobile phone. Here are the steps.
Got to the message box in your mobile phone.
Now type SEE <space> and the examination symbol number
Send this message in 1600 if you are the NTC SIM card user
The NCell users can follow the same steps for the sms and SEE result is also available in the web page of NCell as well.
SEE Result by IVR
You can use land line i.e. PSTN, CDMA or any mobile phone to get SEE result via IVR service. Here are the steps.
Dial 1600 from Nepal Telecom any kind of phone.
Now provide the exam symbol number with alphabet for the result.
SEE Result by Sparrow SMS
Go to message box in your mobile phone.
Type SEE give space and again type the exam symbol number
Send this message to 35001
Formula to Convert Grade to Percentage
So for this we have one formula to convert grade to percent and vice versa. So for this you have to follow the above link. It is very easy to convert using this formula. This is universal formula followed all over the world.
SEE Result 2078 Updates
According to the office of the controller of examination NEB is working to publish SEE exam 2078 result by the second week of Asar. So most probably SEE result 2078 will come by the end of June 2022. More details about it we will be updated in this page.
SEE Result in Websites
Several Nepal government websites provide the SEE online result. But in the early period of result day due to high traffic the server may be out of order. Hence use the next alternative ways in such case.
Some Official Sites for SEE Result
www.see.gov.np
www.soce.gov.np
www.moe.gov.np
www.see.ntc.net.np
SEE Grading System
Previously the SEE or the then SLC was scored based. At that time the score was in percentage based. So it was very common among the people. Hence today also people want to know that what percentage is equivalent to the obtained grade.