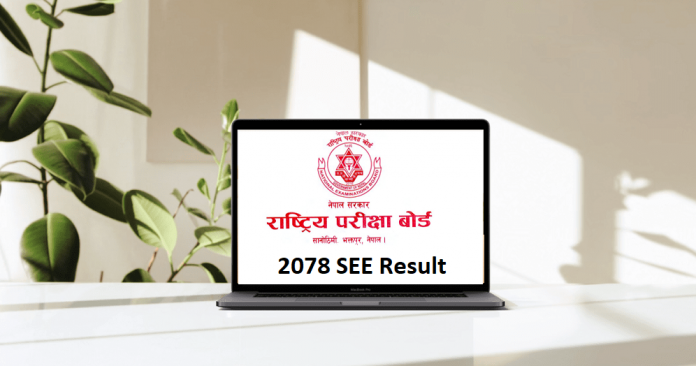 The office of the controller of examination is at the final stage to publish 2078 SEE Result. So, today we are here with the 2078 SEE Result obtaining process.
This year Secondary Education Exam (SEE) is internally evaluated. That means this year SEE result was prepared by the concerned schools. However, the result is going to be verified by National Examination Board Nepal.
Last year also due to covid 19 there was no SEE board exam. So, it has been two consecutive years that students are being promoted by internal evaluation.
The experts say that such internal evaluation makes the student lazy. Similarly, there were many rooms for questions about the last year SEE result.
SEE Result by Different Methods
The national examination board Nepal does not publish the SEE result via printing media. It has been many years that students have to get the result by digital media. So here are some digital procedures for online SEE Result.
SEE Result by SMS
First of all, go to the message box in your mobile phone.
In the new message type SEE give space and type exam symbol number.
Send this message to 1600
This procedure is same for both Nepal Telecom GSM mobile user and NCell SIM card users.
SEE 2078 Result via IVR
The next method to get online SEE exam result is IVR. So, to get the result via IVR you have to follow these steps.
Dial 1600 from any Nepal Telecom phone, it may be land line or mobile phone.
Now you have to follow the instruction over there.
Basically you have to send the exam symbol number written in red ink of your Admission card.
SEE Result by Sparrow SMS
Go to the message box of your mobile phone
Type SEE give space and type exam roll number i.e. symbol number
Send this SMS at 35000
There are several Nepal government web pages providing the online result. But during the result day due to high traffic the server may be down. Hence to overcome this problem you can choose any one of the above methods.
www.soce.gov.np
www.see.gov.np
www.see.ntc.net.np
www.moe.gov.np
these are some official sites for the SEE online result. But beside this, every year there are some other private sectors media to render the result. So, about it the examination board publish the list just few days before the result.
Hence as soon as the list comes we will update it over here.
SEE Exam Symbol Number
The SEE exam symbol number is the number written with red in your exam admission card. Sometime due to tension students are found using other numbers similar to the exam roll number in the entrance card.