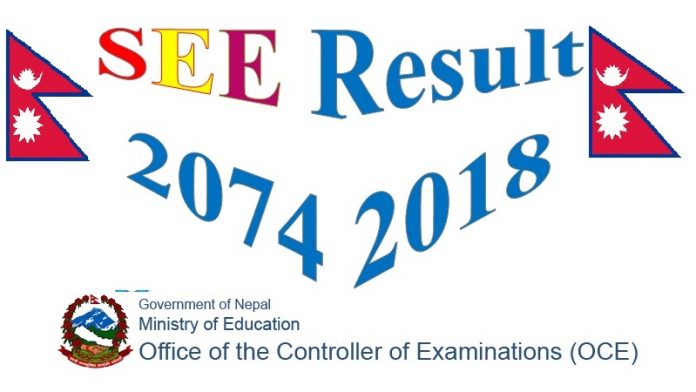 SEE online Result 2074 2018 is online now. So the students can check SEE online Result 2074 2018 from here. Here we have the details of the SEE online Result 2074 2018.
Well it is very easy to check SEE Result 2074 2018 online. So for this purpose you can go to the official website of examination controller office. The official site is named as soce.gov.np. Here you have to enter your exam symbol number and the date of birth. Finally after entering all the details click on submit button.
SEE Online Result 2074 2018 in GbsNote
We give the critical analysis of the SEE result made by different sector analyst. Hence to get the more information and notices about SEE exam remain with us. So in the course you can follow us in different social media too.
SEE 2074 Result in Nepal Telecom Website
Nepal Telecom also provides the SEE result via its website. The official website of Nepal Telecom for SEE result is see.ntc.net.np. Here also you have to enter the exam symbol number and date of birth to get the online result.
Office of the controller of examination under the national examination board does not publish the SEE result in printing media. So the students have to depend on the online sources. Therefore there are several other private websites working on it. They also give the SEE online result. We have the list of private website giving the online result in our previous article. So if you want to check the list of private websites giving the online SEE exam result please check our previous article in the same page.
Here you find the list of top 20 plus two colleges in Nepal. So we hope that this list help you to make the selection of college for your grade 11 study.
At last but not the least we would like to express our best wishes to all the SEE 2074 students for their grand success.