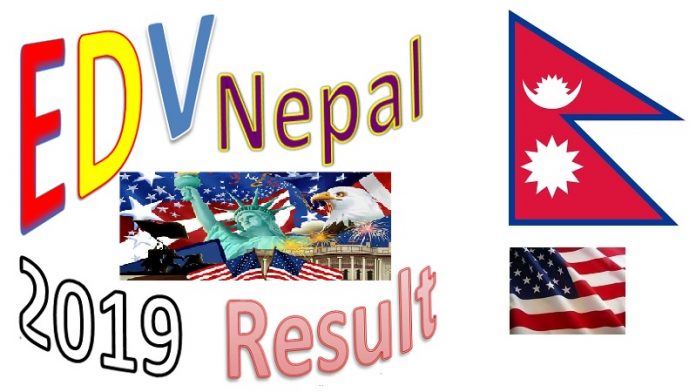 EDV Nepal 2019 Result is out now. So the dv lottery applicants can check the online EDV Nepal 2019 Result over here. Last year also we were giving the online dv lottery result.
EDV Nepal 2019 Result Published Today
State government has published the EDV 2019 result today morning. So far we have learn from the concern source this might be the last dv lottery. Since Donald Trump has already announced that diversity visa lottery will be no more from next year.
According to the Trump's administration state government will start the immigration visa system instead of DV lottery. It is similar to Canada immigration. However the detail is yet to come. Hence if this system will be in action only the skill manpower of Nepal will get chance to get green card in America.
We have prepared the list of dv 2019 winners from Nepal. This we have prepared by collecting the name and address of the winners throughout the country. Hence if you have the name and address of the dv winners from your locality please forward it to us via our comment box so that we will update our list of dv winners.
Online Guidance and Counseling for DV Winners
It is great news to all the winners from EDV Nepal 2019 Result that we provide free guidance and counseling for the dv lottery winners. So if you have any sorts of confusion regarding the edv lottery feel free to contact us. Our expert group is always ready to help you.
We have separate article about the visa processing for America. So instead of repeating all the content over here we suggest you to check the article in our web page. Beside this we have more than one thousand articles in our website. There are several knowledgeable articles for the students. So if you like these articles do not forget to share among your friends and relatives.
NB: State Government publish the Result of EDV 2019 by May 15 2018