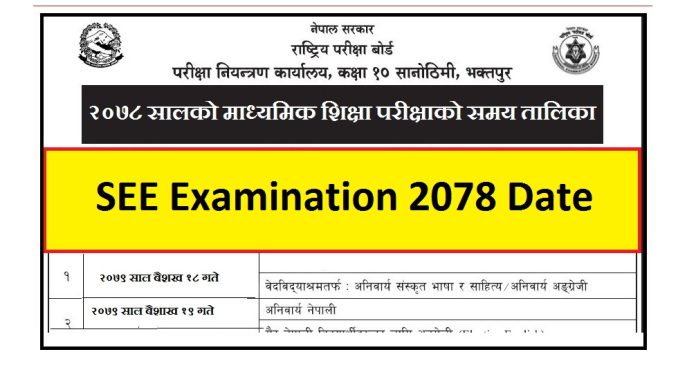 The ministry of education and the office of the controller of examination has published SEE Examination 2078 Date.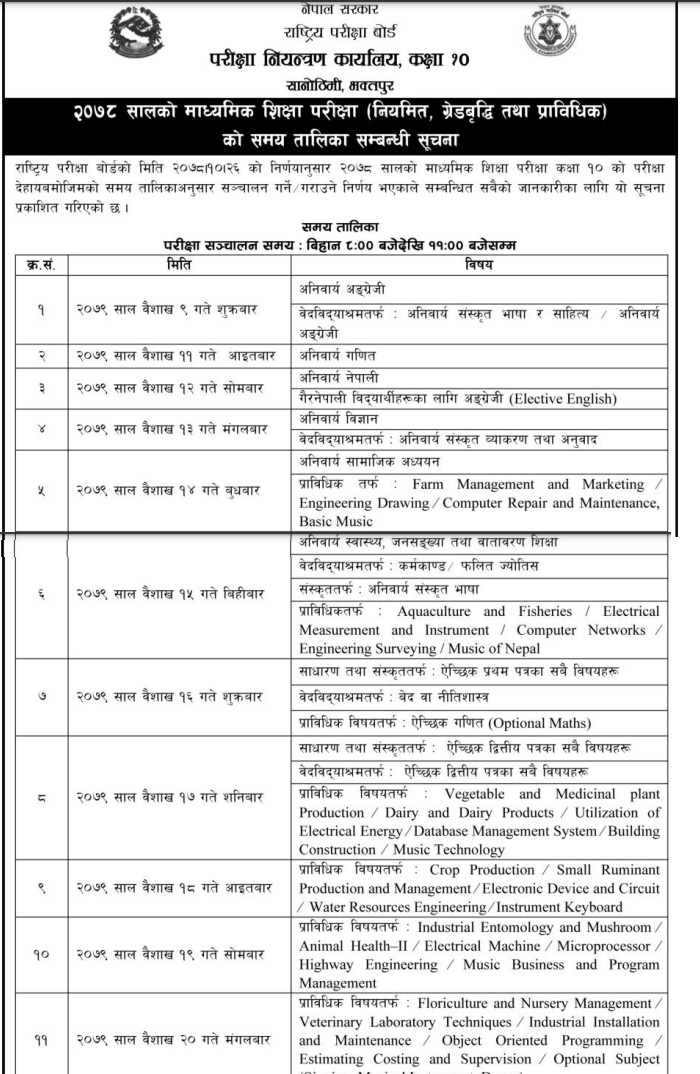 SEE Examination 2078 Date
Students are seen in confusion. They wonder that either there will be SEE exam or not. Nepal government has already announced that there will be SEE exam. According to the high level source of examination board the exam will take place in the month of Baishak.
Due to the pandemic this year secondary education examination will held in 2079. Examination board has already declared that SEE exam will be in the physical mode. It means students have to go to the exam centers to write the exam.
New Letter Grading System
There were lots of drawbacks in the current evaluation system. So to correct it Nepal government has introduced new letter grading system for SEE students. This grading system is equally applicable for class 12 students as well.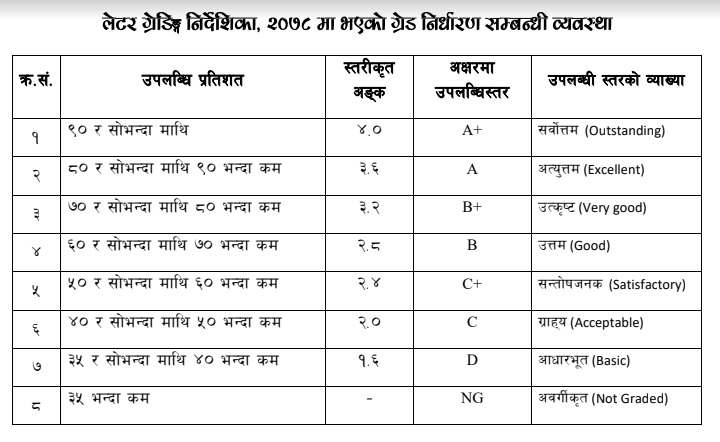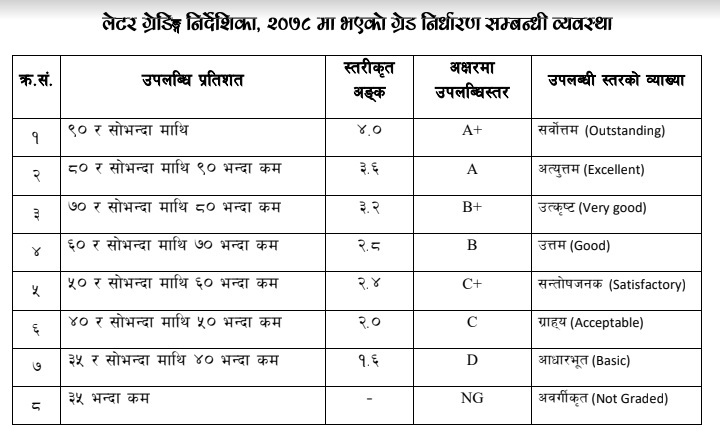 SEE the then SLC
Before 2072 BS the board exam at the end of class 10 was called SLC i.e. school leaving certificate. Now according to the new education act secondary education ends by grade 12. At that time it was very hard to cross this gate. Just 20 to 30 percent students passed the SLC exam.
I do not know the reason but pass rate was quite low at that time.
SEE Letter Grading System
When Nepal government introduced letter grading system in SEE exam this made students lazy. They misunderstood it. Students thought that it is no fail system. But in fact there are many students in such low grades who are unable to get admission for class 11.
Hence letter grading is not universal pass system. Rather it is never passed system in one sense.
How to Prepare SEE exam?
Are you SEE candidate? Well here we have few tips for the effective preparation of exam.
Make your own planning from the beginning of the year.
Never cheat yourself.
Be punctual in all areas.
Always give justice to all the subjects.
Try to write the notes of your own in each subjects.
During the exam never become panic.
SEE Exam Result
The national examination board publishes the SEE result in the month of Shravan. We provide the timely information about the result via this page. Hence remain in touch for all kinds of news and information about SEE exam.
Some Questions in the mind of students and parents
Is SEE exam cancelled?
Certainly not, government is planning to run the SEE exam in the month of Baishak. The details of the exam are yet to come. Most probably the federal government will conduct this year SEE exam.
Will there be SEE Exam 2078?
As mentioned above there is no doubt on it. NEB is going to publish the exam routine very soon. We have also found students and parents confused in this matter. At this moment we want to suggest the entire student to make smooth preparation for the exam.
Will SEE Exam 2079 Happen?
Government has announced that there will be a kind of board exam at the end of class 10. No matter either it will be conducted by the province or federal government. Hence it is now clear that there will be SEE exam each year.