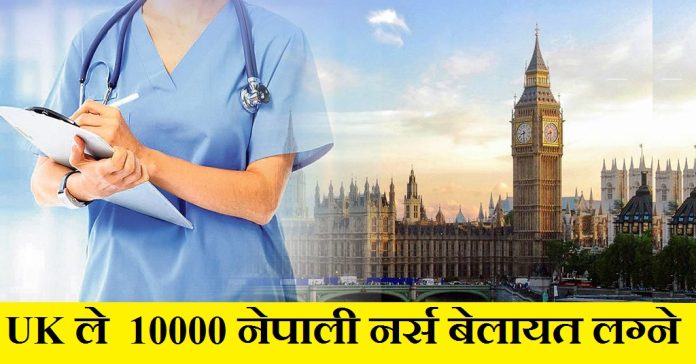 The government of United Kingdom is going to provide job for Nepali nurse. Bilateral talk will decide on UK Job for Nepali Nurse.
Talk online eligibility test for nursing job in UK. Only the eligible candidates can apply for the working visa in UK.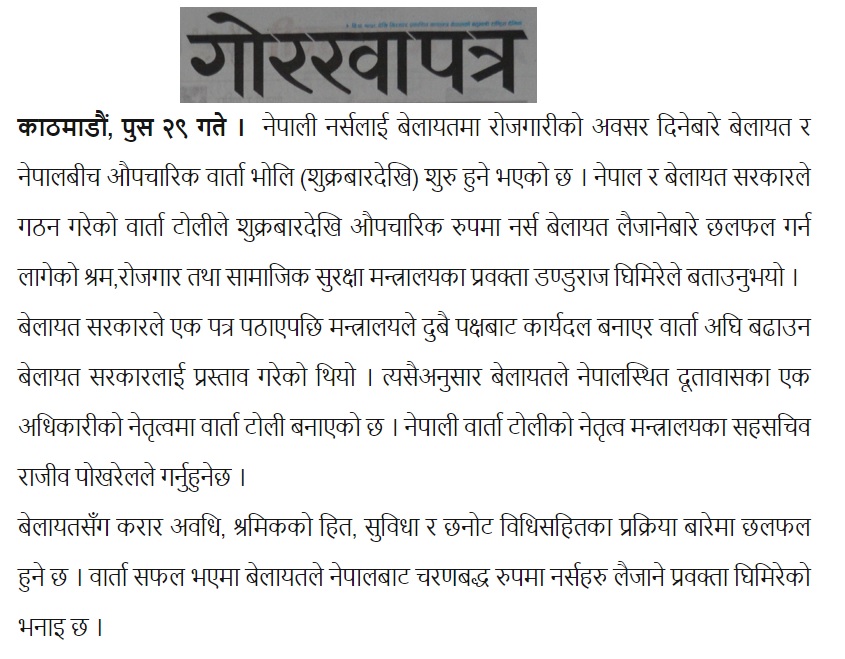 UK Job for Nepali Nurse
Team from UK has arrived Kathmandu to finalize this issue. In the early discussion the Nepali nurses will get 4000 pound per month. This job will be attractive for Nepali job seekers. Beside this government is looking for better and safe destination for the Nepali employee.
10000 Job in UK
The government of United Kingdom is going to take Nepali nurses in their health sector. The bilateral discussion starts from tomorrow. The team from UK has arrived Kathmandu for this purpose.
Qualification for UK Job
There are several types of nurses in Nepali market. Starting from the basic trained nurse there are masters level nurse as well. The government to government talk will make code of conduct about the qualification of UK going nurses.
Sound English Skill for this Job
The candidates will to go UK in nursing job must have good written and speaking English. They must pass the language test for this job. The British government will prepare the exam syllabus for the language test.
Problem on Foreign Employment
We have been listening about fraud cases in foreign employment. Hence to reduce this cheating government is trying to find the better destination. The minister for labor Krishna Bahadur Shrestha told about it.
MOU with UK
Government of Nepali will sign on memorandum of understanding with British government to send Nepali nurses. The salary and other facility will be same as of the British citizens. The more details about it are yet to come.
We will make continuous updates on it in this page. Hence keep on visiting gbsnote.com for all kinds of abroad job information.
Nurse Job in Israel
The next safe destination for Nepali health workers is Israel. Recently Israel took Nepali nurses for their adult day care centers. This was also government to government to program.