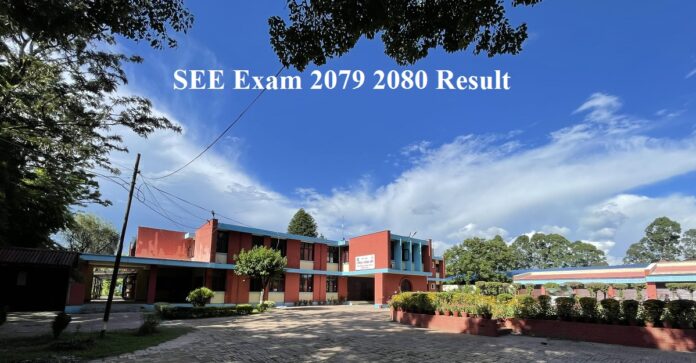 National Examination Board NEB has published SEE Exam 2079 2080 Result. Hence students can get their online result with grade sheet from the official website of NEB.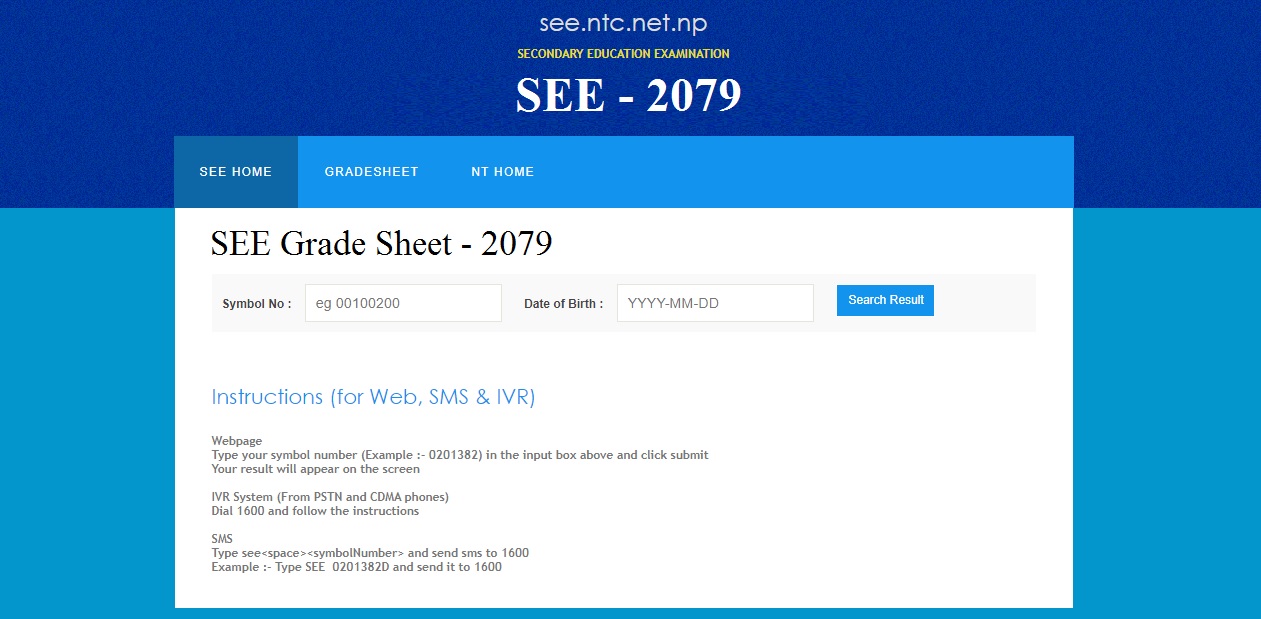 SEE Exam 2079 2080 Result
NEB office of the controller of examination has published the online secondary education exam 2079. The exam was held in the month of Chaitra 2079. However, the result is public by today. Therefore, it is SEE exam 2079 2080 online result.
In the past there was no availability of internet and mobile phones. Hence the only way to get the then SLC exam result was printing media. Gorkhapatra the national daily used to publish the SLC exam result.
Students have to wait even a week to get the newspaper for the result. But now time has changed. Students get the online grade sheet together with the result. It is available via internet.
How to get SEE result with Grade Sheet
You have to follow these steps to get online SEE examination result with grade sheet. First of all, go to see.ntc.net.np. it is the official page of Nepal telecom to provide the SEE exam results.
Here we will find a page showing to fill the SEE exam roll number together with date of birth of the examinee. Complete this form and submit it to get the result with grade sheet.
Beside this there are some Nepal government as well as private sectors page to render the result but they might be down due to huge number of traffic at the same time.
Change in SEE SLC Exam Results
Time is very much powerful. Due to the rapid development in communication and information technology the SEE exam result is now not in printing media. It has been several years that the examination board does not publish the symbol numbers of the students in different grade in newspapers.
SEE Exam Result Analysis
The surficial analysis of the result shows that most of the students are under the category NG in mathematics and science. This the first time the examination board has implemented the system of NG. NG means not graded.
If a student is unable to secure less than 35 percent in theory and below 40 percent in practical that subject grade will be NG. it is some how like fail in the percentage system result.
How to Correct name and DOB in SEE grade sheet?
Just visit the district education coordination committee office and collect the process for the name and date of birth correction in your SEE grade sheet. At the same time, you can check gbsnote.com for the detail procedure for this.