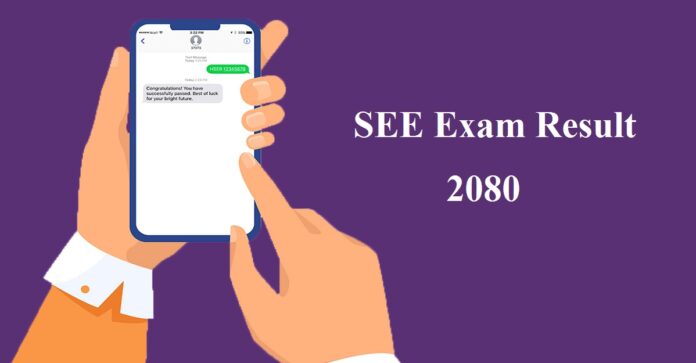 The office of the controller of examination has published SEE Exam Result 2080. Hence the individuals of the SEE exam candidates can get the online result from this page.
SEE exam online result is available in this page. Here we provide all the steps to get online secondary education exam results. Therefore go through this article till the end of the article.
SEE Exam Result 2080
Secondary education exam 2079 result is out. All the SEE examinees can get the online result from the official page of national examination board Nepal. It is neb.gov.np. Similarly the online SEE exam result is available at see.gov.np.
Online SEE Exam Result
Here are the steps to get the online SEE exam result. It has been more than a decade that SEE result does not publish in the printing media. In the past the then SLC result used to publish in Gorkhapatra. The only national daily of that time was Gorkhapatra.
2079 SEE Exam Result
SEE exam 2079 result is out today. This year the examination board has published the SEE examination result in the new grading system. The new grading system is not graded system. It means the students unable to get the minimum score will not be graded. It is NG in the grade.
Students getting NG must retake the respective subject exam.
NG in SEE Exam
This NG system in the letter grading system was supposed to implement last year. But at the last moment Nepal government has decided not to implement this grading system. However it was implemented in the grade 12 result.
SEE Result in see.ntc.net.np
Nepal telecom provides SEE examination online result from its official page. So for this you have to follow the above link. If you are not in the internet network then you can find the result by IVR service of Nepal Telecom.
Learn more details about SMS and IVR system for the SEE exam result.
Just check the previous articles in gbsnote.com for all about it.
Finally we would to express our best wishes to all the SEE examines of the year 2079.