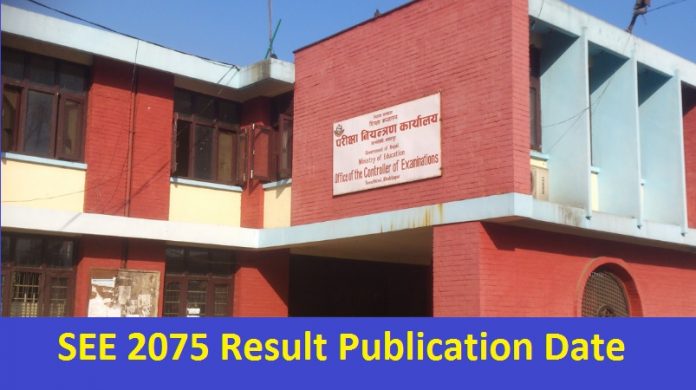 Are you looking for the SEE 2075 Result Publication Date? Well then you can find the details about the SEE 2075 Result publication date here.
SEE 2075 Result Publication Date
National examination board is going to publish the 2075 SEE exam result by the first week of Asar. So till the date examination board is comfortable for this date. So beside this if there will be any changes in the SEE result publication date we will inform you.
There are different ways to check the online SEE exam result. Like you can find the result from the official website of national examination board Nepal. Similarly Nepal Telecom also gives the SEE Exam result in its official site.
SEE Result in its normal Time
According to the latest information SOCE will publish the 2075 SEE result in its normal schedule. So keep on visiting us for the result.
It has been couple of years that office of the controller of examination does not publish the SEE exam result in the printing media. Therefore students have to rely on the online media to get the SEE exam result. So in this connection there is several private institutions to provide online SEE Exam 2075 result.
SEE Result via Mobile Phone
Students can get the online SEE exam result from their mobile phone. So for this you have to go to the message box in your mobile phone and send your exam symbol number. There are different online source to get result from sparrow sms.
Just before the SEE exam result publication the government gives the list of private sector media house for the result. Hence as soon as the national examination board publishes it we will include it in our page.
SEE SLC History of Nepal
There is an article about the SEE the then SLC in Nepal. So if you want to learn more about the SEE history please check our previous article. There you find the details of SEE.
SEE 2075 Results in Details
Here we give the details about the secondary education examination result. So we suggest all the SEE candidates to be with us for this purpose.
Finally we would like to express very much best of luck to all the SEE 2075 candidates.