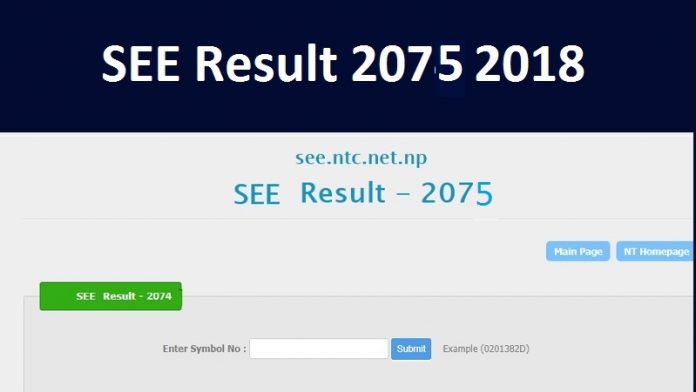 SEE Result 2075 2018 is out now. So you can check your SEE Result 2075 2018 online. Here we give the easy steps to find online SEE Result 2075 2018.
SEE Result 2075 2018 Online
This year nearly five hundred thousand students are waiting for the SEE Result 2075 2018. Beside the parents of these students are also very eager to hear the SEE Result 2074 2075. So in a sense it the mostly awaited result by the parents and guardians in Nepal.
How to Download SEE Grade Sheet
Due to advance development in the information and communication technology students can download their grade sheets online. So for this purpose you have to go to the official website of the examination controller Sanothimi Bhaktapur. There you have to enter the exam symbol number and date of birth according to your exam form. Then you can easily download the SEE 2074 2075 grade Sheet.
The official website for SEE 2074 2075 2018 online result is www.soce.gov.np
Do not Miss: How to Prepare Grade 11 Entrance Exam
The admission in the top plus two colleges is very competitive. So students need to prepare themselves very well for the grade 11 entrance exams. We have many articles about the entrance exam preparation. so we hereby would like to request all the concerned students to check all these articles during entrance exam preparation.
History of SLC in Nepal
SLC examination was started from 1990 BS in Nepal. So if you want to see the details of the SLC examination result history follow our page. We have separate article about the history of the SLC result in Nepal.
Here is the list of top plus two colleges of Nepal. We hope this list will help the students to make the selection of colleges for grade 11 study. We suggest all the students to believe on quality rather than quantity.