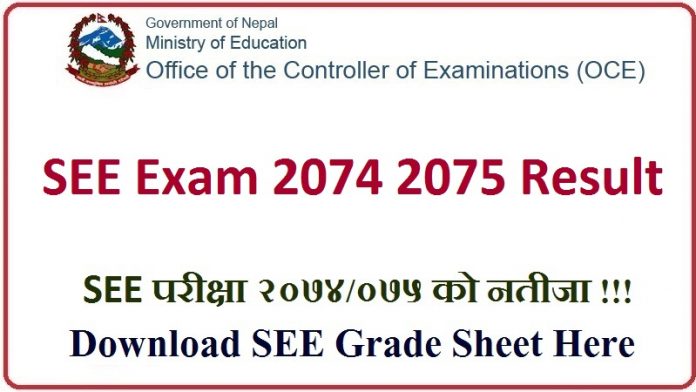 SEE Exam 2074 2075 Result is out now. Here we have the step by step procedure to get SEE Exam 2074 2075 Result online. So just pay one minute to obtain SEE 2074 2075 online result.

SEE Exam 2074 2075 Result in Details
This year SEE result is finally out today. So we would like to congratulate all the SEE graduates students for their grand success. Now let us discuss about the easy steps to find the online SEE exam result. as you know that there are several ways to find the online result, now discuss them one by one here.
SEE 2074 2075 Result in websites
There are several websites to provide SEE online result. Like the website of national examination board Nepal. The official website of NEB Nepal is www.neb.gov.np. Similarly there are other government based web pages as well as private sector websites for SEE result.
At the same time gbsnote.com is the next website for the SEE result. Here you can find the easy step to get online SEE result.
SEE Result by Nepal Telecom
Nepal Telecom provides SEE online result. It gives the result in the website as well as sms and IVR service. So to get the result in site go to www.see.ntc.net.np similarly for IVR service dial 1600 and follow the instruction there.
Revise your class ten text properly. If you are willing to study science give focus on mathematics, science and English during your preparation. beside this if you want to know more about the entrance preparation contact us via the comment box below.
Here is the collection of grade 11 entrance questions for science stream. This package has been prepared by our subject expert team. Last year and before last year also students were benefited by this model questions. Beside this you can ask your questions online or offline to our team.
We would like to express our best wishes for all the SEE 2074 2075 students for their fine achievement.