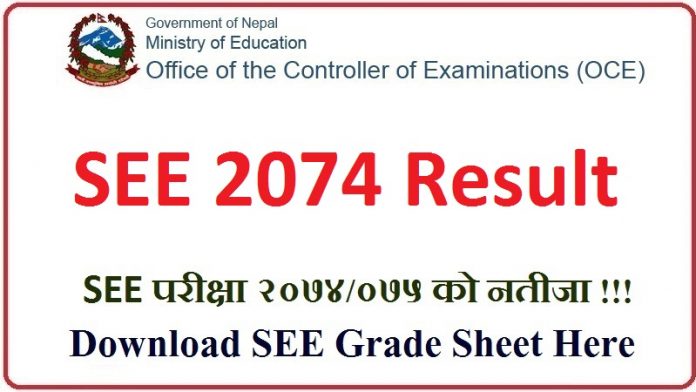 Hello friends here we give you the easy way to find SEE 2074 Result. SEE 2074 Result is out just today morning. So here we give the step by step process to find the online SEE 2074 Result.

SEE 2074 Result by SMS
Well to find the SEE 2074 Result via sms from your mobile phone here are the steps.
Go to the message box of your mobile phone
Type SEE <space> symbol number and send it to 35001
There are several websites to give online SEE 2074 result. Among them here we give some official websites.
So to get the result in the websites you have to enter the exam symbol number together with the date of birth. Finally check all the details and submit it for the online result.
Nepal Telecom provides this facility to the students who are away from internet facility. So if you are away from the Wi-Fi zone then it can be the better alternative to obtain SEE result.
Dial 1600 and follow the instruction over there.
The next challenge for SEE graduate students is to secure seat in the reputed college. So for this they have to face strong competition. Therefore to make them mentally prepared for the entrance exam here we have collection of sample entrance exam questions. These questions are prepared by the experienced teachers of the top colleges. So we hope students will be much benefited from this collection of sample questions.
As mentioned above we have several articles about SEE exam and grade eleven entrance exam. So we will not repeat all that over here. We suggest you to check them in our same web page.
At last but not the least we would like to express very best wishes to all the SEE 2074 candidates for their best result.