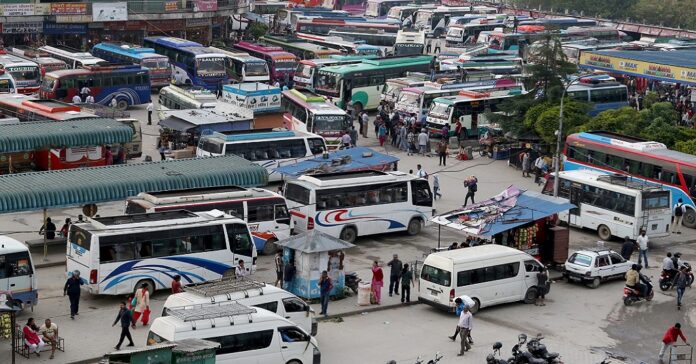 Here is the detail about Public Transportation Tariff in Nepal. With respect to the rate of petroleum products the public transport cost keeps on changing.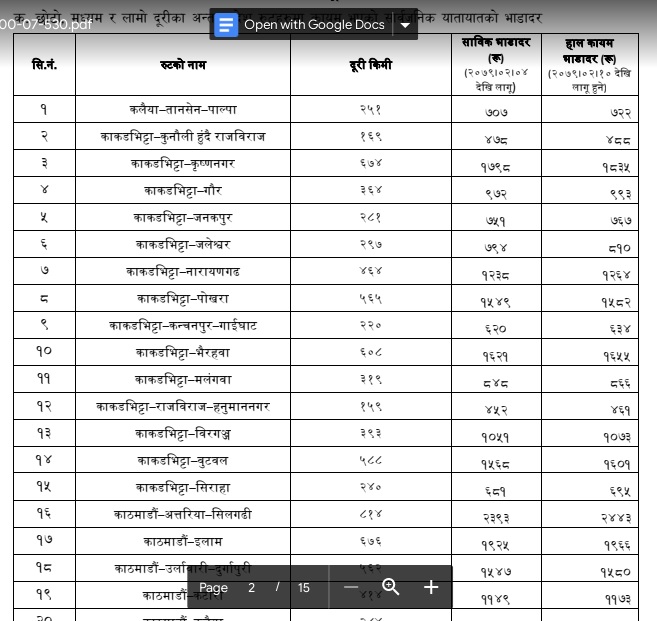 Public Transportation Tariff in Nepal
The price of diesel and petrol is sky rocketing. Nepal imports huge amount of petroleum products from India. On the other hand Nepali currency is being weak. Hence the price of diesel and petrol is its highest point in the history of Nepal.
Price is according to the location of the Nepal Oil Corporation depot. The following price is for the location within 15 kilometers of depot.
Petrol Rs. 180 per liter.
Diesel Rs. 163 per liter.
Kerosene Rs. 163 per liter.
Aviation Fuel USD 1545 per kiloliter.
Jet Fuel Rs. 166 per liter
LP Gas Rs. 1800 per cylinder
Effect of Fuel Price in Domestic Market
The price of goods and services is directly proportional to the fuel price. In the current situation the price of goods are services is hiking. In the history of Nepal price of fuel is in the highest point.
If the world's crisis remains the same the price of the fuel may go up. Hence to solve this problem Nepal government is planning to reduce the price of electricity.
Electricity substitute of Petroleum
Nepal invest large amount of foreign currency to purchase fuel. Therefore to find the permanent solution for the depleting US dollar deposit it can be the best option. If government encourages people to use electricity then Nepal can save dollar.
Local Transport Fair
According to the current system of Nepal the public vehicle fair is automatic. If the fuel price goes up the fair also upgrade and when fuel price decline the fair also come down.
There are Nepal Oil Corporation depots in different parts of the country. They supply fuel to the petroleum dealers in the market.
In the days to come we will update the current price of fuel in this article.
Similarly if you have any question about general concern leave it in the comment box below.