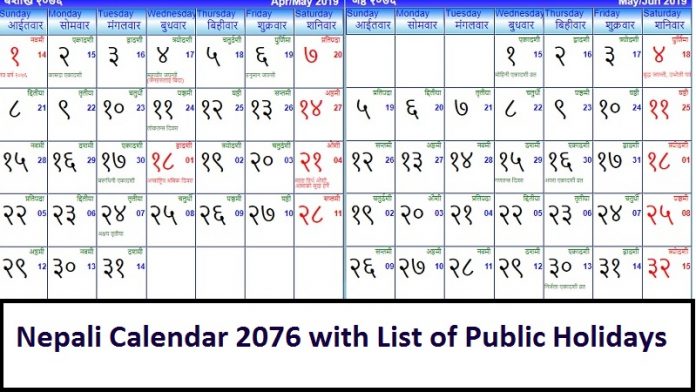 Here is Nepali Calendar 2076. We have included the list of Public Holidays in this calendar. Nepal government has revised the public holidays this year.

Nepali Calendar 2076 with List of Public Holidays
Last year the government has reduced the public holidays. But for the year 2076 the government is going to include the removed days again as public holidays.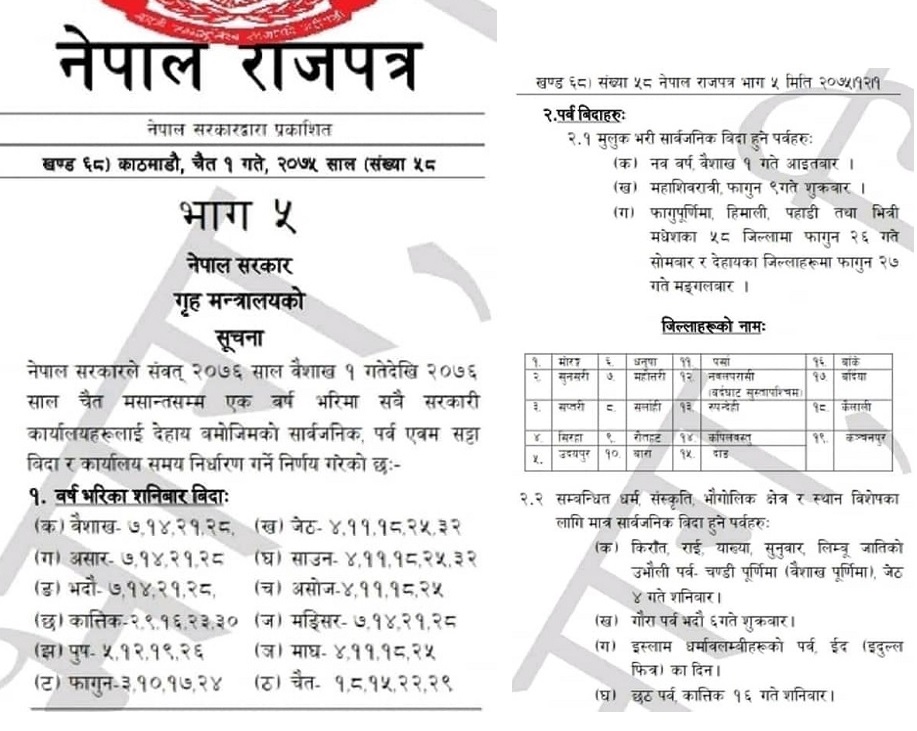 So as soon as the home ministry of Nepal announces the public holiday list we will update it here.
As mention above here is the list of Public holidays for the year 2076. This is not the official page of Nepal government.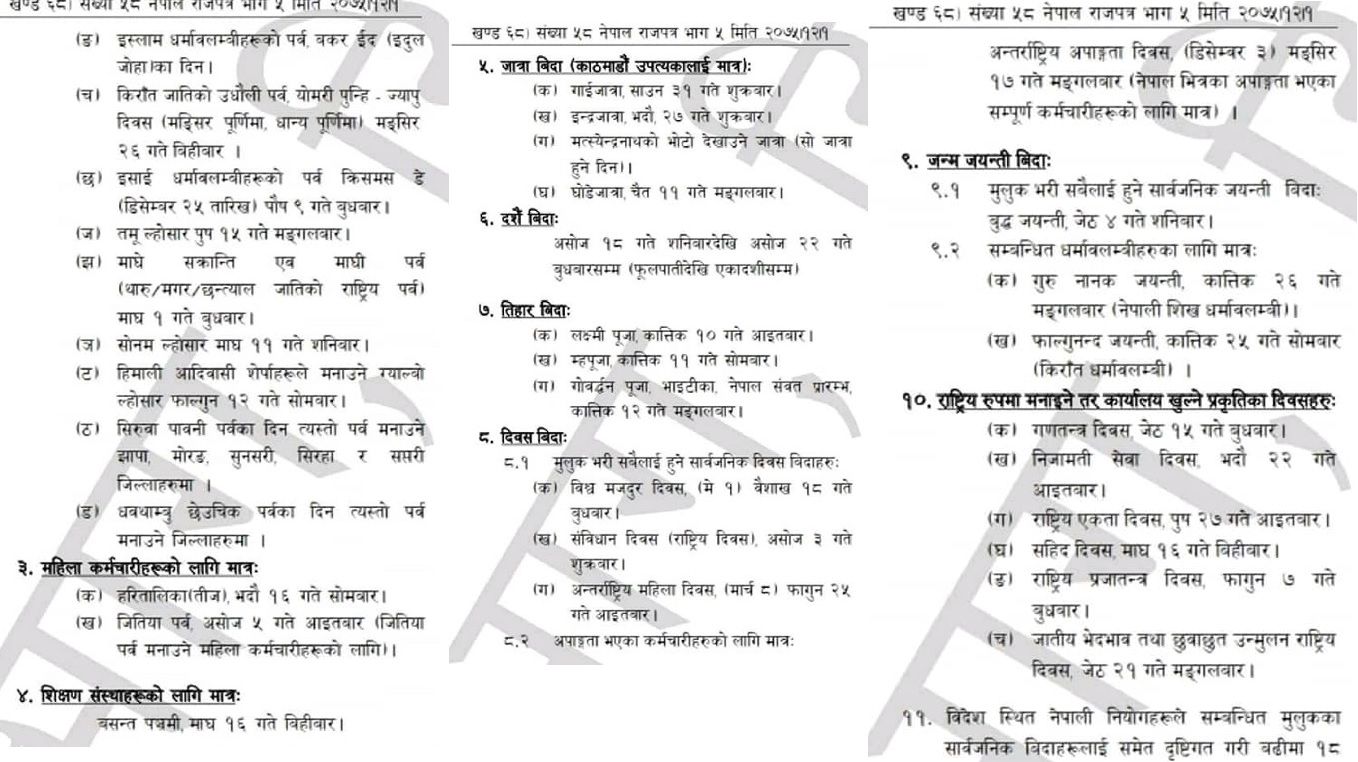 However we will try to provide the accurate information about the public holidays in this article.
Public Holidays for the Year 2076 Increased
Nepal government is preparing to increase the public holidays for 2076. The bill for the approval has already submitted in the parliament. So the government will increase nearly 20 days as public holidays.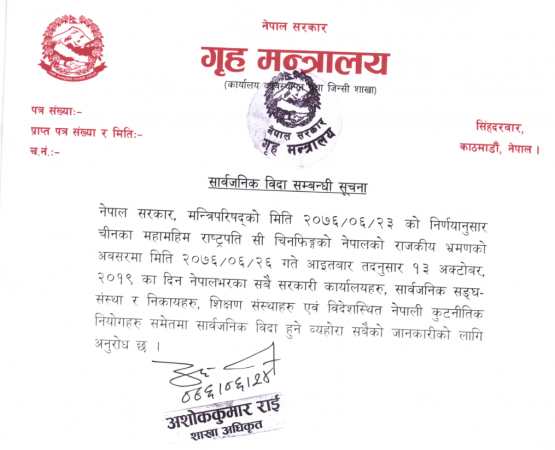 Nepali Calendar 2076 Published
It is the Nepali calendar 2076. So we hope it will be useful to all the Nepalese living in abroad.
At the same time if you have any questions about Nepali calendar contact us. Our expert team is ever ready to help you.
2076 Horoscope in Nepali
Well here we have the zodiac horoscope for the year 2076. This horoscope is prepared by the famous Nepali astrologer.
Hence we suggest seeing your horoscope for the next year. Wish you very best of luck for the year 2076.
Different zodiac signs have different lucky colors. We have the separate articles on this topic. Hence if you want to know more about it see our previous article.
Beside this we have many other articles about astrology. So the interested can find the articles on their choice about astrology.
Different Dream Symbols Different dream symbols have different meaning. So get the details about it in this article