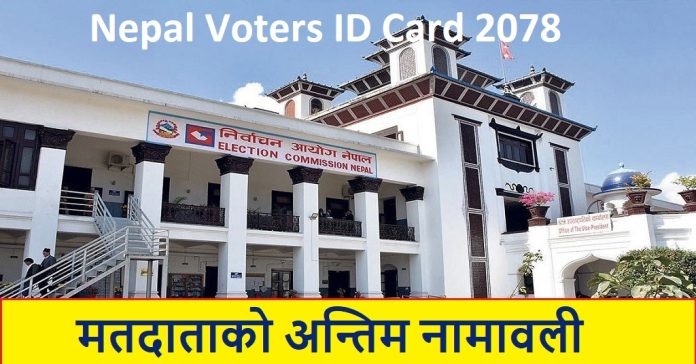 Nepal government has declared the local level election 2079. So, check your Nepal Voters ID Card 2078 from here.
Nepal Voters ID Card 2078
You are not eligible to cast the vote without Voters ID card. Therefore, it is right to know either your Nepal Voters ID Card 2078 is updated or not. This you can do from the official website of Nepal Election Commission.
Well follow these steps to check the online voters name list.
First of all go to www.election.gov.np
Now here you will find the face page of election commission Nepal.
In this page there find aafno nam Khojnuhos.

Tap on it now you will reach this page as shown below.
Now complete the required details in this page.
Finally get the online voters name list of your local area.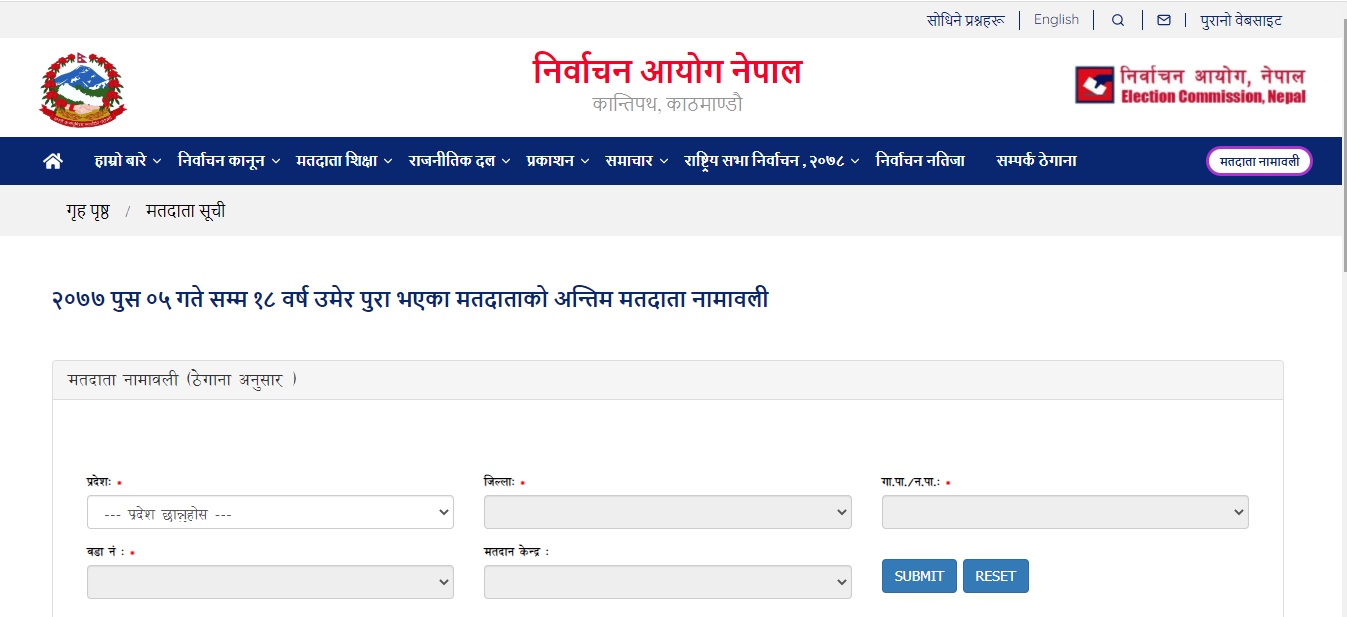 Local Level Election 2079
Local level election is on Baishak 30 2079. This time choose the best candidates for your municipality.
Updated Voters List 2078
Election commission Nepal has published the updated voters name list. All the Nepali citizens above 18 years in last poush 2078 are included in this list.
So, people in this final voters' name list can take part in the coming local level election.
If you do not have the voters' ID card, then visit the pooling centers with other eligible identity card.
Register to Vote
Voter registration is a continuous process. Hence all the Nepali citizens above 16 years can register for the voter roll.
However, they must complete 18 years to take part in voting. Eligible Nepali citizens can visit district administration offices or other specified units with citizenship certificate for the voter registration.
Did you miss to register the voter list? It is not late now. Visit the district administration office get registered today itself.
Election Result
Here we provide the election result. Similarly, we make this results update until the final result comes. Therefore, for all kinds of information about election you can check us.
We have been doing this for many years. In previous 2074 election we have given the live result of vote counting from several parts of Nepal.
Well if you have any question please leave your queries in the comment box below.