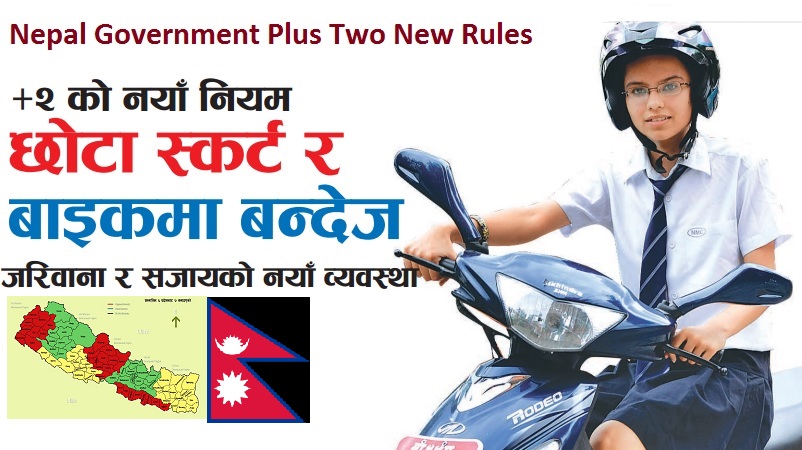 Nepal Government plus Two New Rules for grade 11 and 12 students will be implemented soon. According to the Nepal Government plus two New Rules, grade 11 and 12 students cannot use motorbike. This news is given in the Saptahik of Kantipur Publication. Some of the important point mentions there are given below.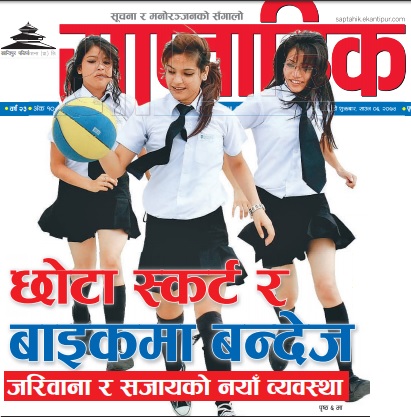 People Also Like This
Nepal Government Plus Two New Rules
# No Motorbike
According to the information given in that news the students of grade 11 and grade 12 cannot use motorbike in school uniform. Similarly these students cannot use very short skirt as school uniform. Nepal government has already declared secondary level for grade 9 to grade 12. So after the amendment in the education act all these new rules will come in action.
There are several other points those students of grade 11 and 12 must follow. So for your kind information we have attached the copy of Saptahik of Kantipur Publication in this article.
Nepal Government Plus Two New Rules
 # No Mobile Phone in Schools and Colleges
It is common in our society that grade 11 and grade 12 studies as college. But in fact these students are also the school level students. It is because the education act defines grade 11 and grade 12 as secondary level. Students of this level are found misusing the mobile phone and bike. Similarly there are many cases of accidents of student in the school uniform therefore government is compelled to implement this new rule.
The details of the Nepal Government New Rules for Grade 11 and 12 are in the news of Saptahik of July 21, 2017. So if would like to go the news please see this issue of Kantipur publication.
# School Uniform Code
In the news of Saptahik given over there students must follow the uniform code. According to the uniform code they are not allow to use fancy ornament other unwanted cosmetics.
# No School and College Bunk
Students now cannot bunk the school and colleges. It means that with the school and college uniform students cannot gather in park, cinema hall and other public areas.
This is article based on the News of Saptahik of July 21, 2017

Some Useful Links: