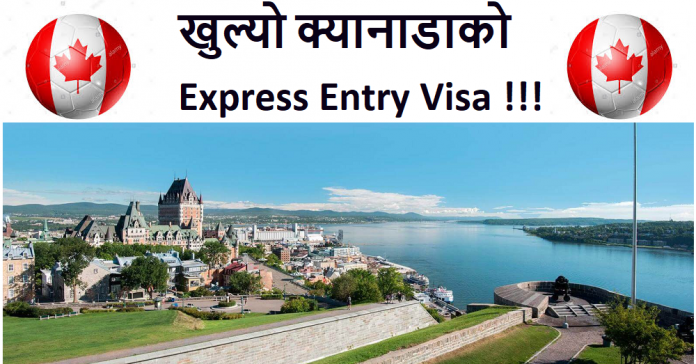 Here you find the step by step process for the Canada express entry. Canada express entry is the dream of most people. Since January 1, 2015, to come to Canada as a skilled immigrant, you must use the Express Entry system.
Complete your online express entry application from here. You get all kinds of help and supports for the online application in this article.
The process has officially started from 01/01/2015. Citizenship and immigration of Canada has implemented new ranking system. Which is known as Comprehensive Ranking System (CSR). This will assess and scores Express Entry candidates under various factors.
First of all download the application form. So for this purpose click the downloads and follow the instructions given over there. Details about express entry is given below.

Factors of Canada Express Entry
skills;
work experience;
language ability;
education; and
other factors such as nomination from a province or territory, a job offer
Using the information provided in the candidate's profile, the Comprehensive Ranking System (CRS) will set the candidate's score and rank within the Express Entry pool at any given time.
The minimum requirements for Canada Express Entry
1) Your education qualification must be accredited and evaluated by Government of Canada approved Canadian credential institutions. Once you have CREDENTIAL and EVALUATION report you will be eligible to apply for Express Entry. Generally you will receive a certificate from such institutions to confirm your credentials and evaluation.
Your spouse may also obtain credential and evaluation report to boost your overall points (if applicable). If you do not have, many institutions provide the service to accredit and evaluate your education qualification from the approved institutions in Canada, normally within a month. You can have stress free education credential and evaluation service for a small service charge.
The minimum education qualification requirement required is: You must complete at least High School (+2) or equivalent.
2) You will need to take IELTS General Training (GT) Test and score minimum of 6.0 in each band. Your spouse may also take IELTS GT test and score at least 5.0 in each band to boost your points (if applicable). Book IELTS exam from here.
Work Experience for Canada Express Entry
3) You must have relevant work experience for at least 1 year (full time) in the last 10 years and obtain work experience letter. Also your work must be at skill type 0, or skill levels A or B of the 2011 National Occupational Classification . Click here to check your NOC Level.
4) You must have settlement fund (Bank Balance) available on your bank account as required by Citizenship and Immigration, Canada. Hence this fund will help you to settle in Canada until you get job or have income source. The current amount required is as follows for 1 person= Nrs. 10 Lakhs, 2 persons= Nrs.12, 50,000, 3 persons= Nrs. 15, 30,000).
Some Important link:
Fast Track Canada Visa Application
Please note that Express Entry is a ranking based immigration system, which means people with higher marks will be invited to apply for Permanent Residence. Which is also the second stage. Your ranking is based on the points you achieve. If you score low your application may not be successful.
For more information check our FAQ page.