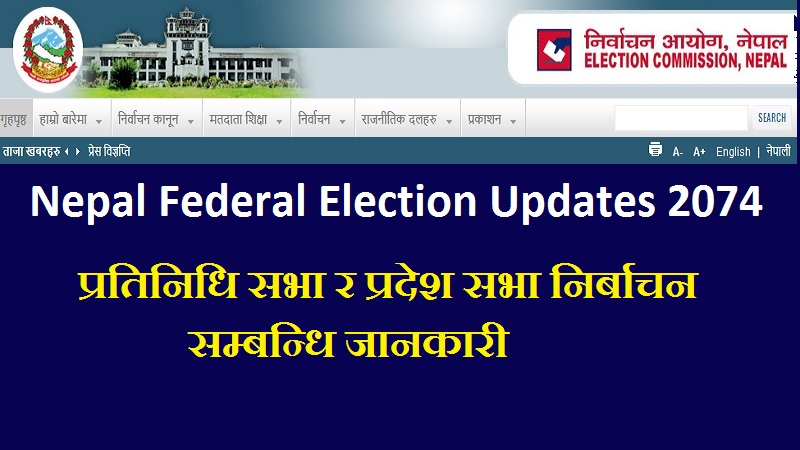 Here is Nepal Federal Election Updates 2074. This Nepal Federal Election Updates 2074 give the detail information about the election 2017.

Nepal Federal Election Updates 2074
Nepal is in process of constitution implementation. So the parliamentary and federal election is the final step for the constitution implementation. People are hoping for the stable government from this federal election 2074.
Hence at this moment people are looking for economic revolution in the country. Nepal has finished the political revolution now it is the time for economic revolution.
How to bring Economic Revolution in the Nation?
The most important thing for the development of the country is the strong will power in the leadership. So if the country has stable government then only we can imagine the issue of development.
Therefore in the absence of stable government the leader can never think about the development and progress of the country. It is because most of the time they have to consume for the stability of the government.
The first phase federal election 2074 is now over. People from the 32 have already participated in the first phase election. The detail about the first phase election is in our previous articles. Hence if you want to know more about this first phase election see these articles.
Nepal Federal Election Updates 2074 Second Phase Election
The second phase federal election is on coming 7 December 2017.  There are 45 districts in second phase federal election. Voters from these districts will participate in pooling on coming Thursday.
According to the information given by Nepal election commission the vote counting of both the first phase and second phase will start at the same time. So the ballot boxes of the first phase election are in high security at the moment.
As soon as the second phase election overs the vote counting of the first phase election will start. So to get the latest updates of the election result, be in touch with us. At the same time you can join us in Facebook for the current election updates.