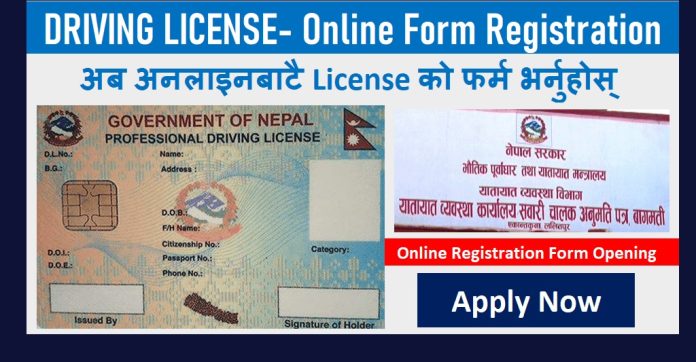 Here is Nepal Driving License Online Application Steps. So you can get all the required steps to fill online driving license form.
Complete your driving license online application from here.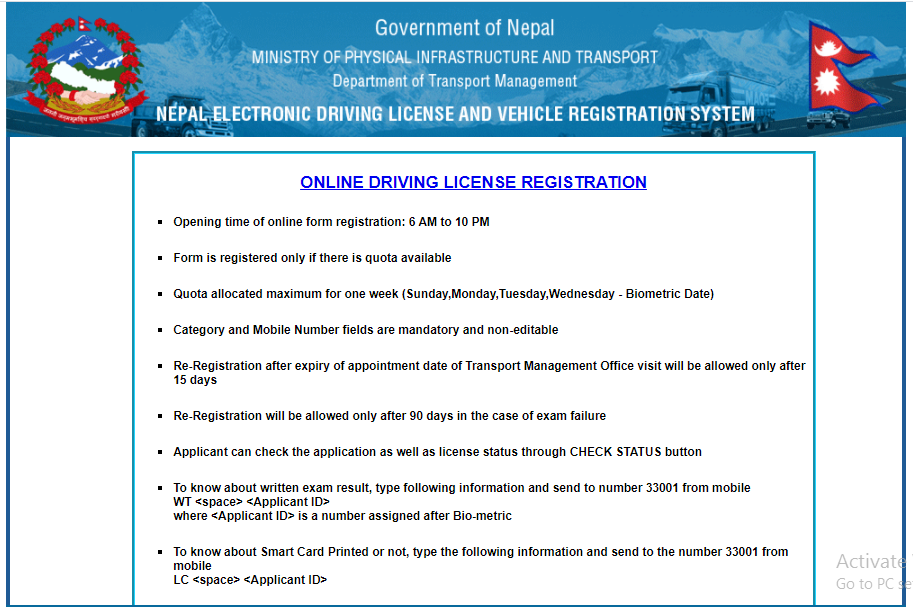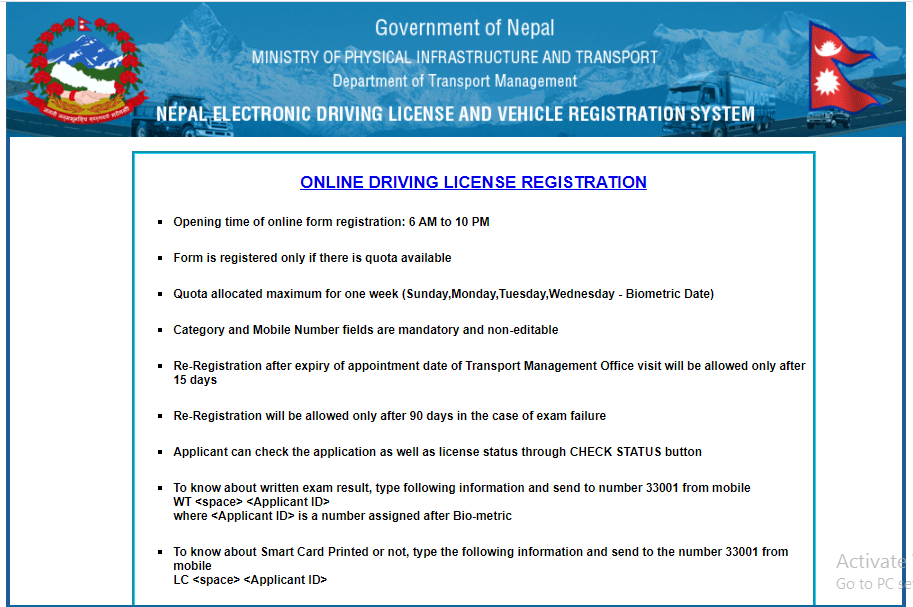 Nepal Driving License Online Application Steps
Nepal government department of transport has announced for the online form for driving license. Due to covid 19 the online form was closed for last nine months. The detail notice for the online application form is given below.
How to fill Online Driving License form
The online application form is available from 6 am to 6 pm.
The category and the mobile number are not editable.
Re-registration is available only after 90 days of trail failure.
License Updates
You can follow the official page of transport management department. So if you join Hello Yatayat Byebasta Bibhag. All kinds of information are timely updates in this Facebook page.
The online form for the driving license is available in the following link. It is the official page for online from.
First of all go to the official site of department of transport.
Fill the citizenship number.
Choose the category which you cannot edit later.
Now tab on proceed.
It will take you to the main page of application form.
Fill all the personal details carefully.
The field with sign * is mandatory.
People are also looking for DV 2023 Online form.
Well after completing the demographic section fill the permanent address carefully.
The category of Driving License
Motorcycle, scooter and moped are category A.
Car, jeep and delivery van is category B.
Category C includes tempo and auto rickshaw.
Similarly power tiller is in category D.
The more information about the license is available in the website of department of transport Nepal.
Finally we would like to express our best wishes for the upcoming exam for all the candidates of driving license.
At the same time if you have any question about the online form please contact us. Our expert's team is ready to help and solve your quarries. 
National ID Card Online Form
Nepal National Identity Card online form is open. So you can fill this online form from this page. We have step by step process to fill online Nepal national ID application form.