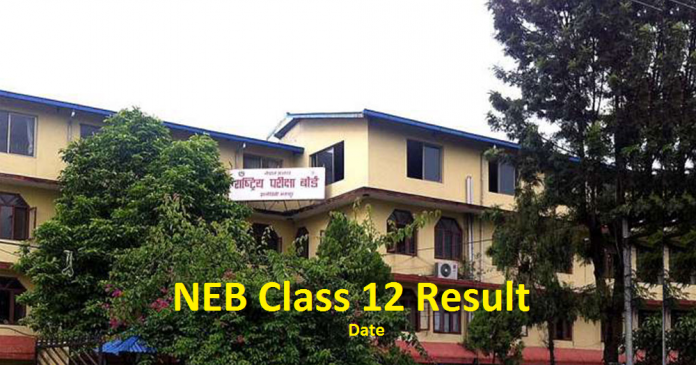 Are you searching for NEB Class 12 Result Date? Well, here we provide the complete information about the class 12 result.
We provide all the details how to get the class 12 results with grade sheet over here.


NEB Class 12 Result Date
Thousands of students are now waiting for the class 12 results. This year due to corona virus examination board is unable to conduct the exam in its normal schedule. The board exam for class 12 is nearly 8 months late.
NEB is planning to publish the class 12 result in the third week of poush.
On the top of this examination board is unable to give the 100 marks exam paper to the students. Students took the final exam from their respective schools. Beside this students can choose the exam center nearest from their home.
Class 12 Result format
The full marks 100 paper for class 12 is divided in three parts. The first 40 percent is covered from their grade 11 result. Next 40 percent students took the board exam. And the remaining 20 percent is the internal evaluation of the subject teacher.
How to Get the Result with Grade Sheet
As soon as the examination board publishes the result students can get the result with grade sheet. So for this you have to follow the following steps.
First of all log in to www.neb.ntc.net.np
Enter your exam roll number together with the date of birth.
Finally submit the details for the result.
There are several other private sector media houses to provide the class 12 result. But Nepal Telecom gives the result in its official website as well easily.
BE Entrance Exam Questions
Soon after the result publication students have to rush for the entrance exam preparation. So to support the students willing to study engineering here set of questions. We are sure that it will help the students a lot for the BE entrance exam.
MBBS Scholarship throughout the World
It is the list of countries providing the scholarship for the MBBS study. Hence students can choose the scheme in their choice. If you want to learn more about the MBBS study please contact us.