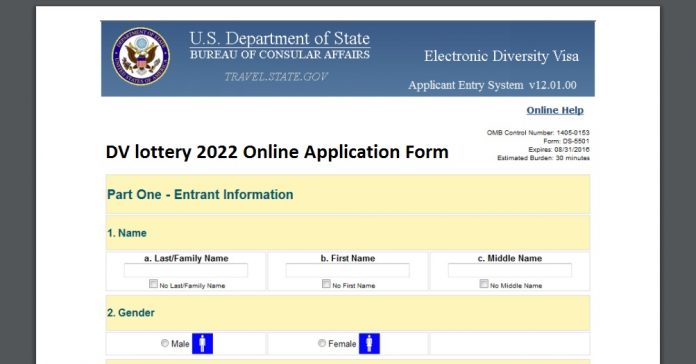 Well you can fill the DV lottery 2022 Online Application Form if you fulfill the following conditions. So check your eligibility test before submitting the online form.
DV lottery 2022 Online Application Form
DV 2022 online application form opens from the first week of October 2020. Similarly it last for around five weeks. Here we give the steps to fill the online DV lottery from Nepal. Hence the entire interested candidate can apply the online dv lottery form themselves.
Online DV Lottery Photo Size Verification
Every year thousands of DV applications from Nepal are found disqualified. You will not know about it during the online application period. The state government gives the data analysis at the end of result publication. Hence always verify your dv photo before submitting it.
The most important thing is that your photo must be the recent one. That is it must reflect your originality of your appearance. The dv lottery photograph must be in 600×600 pixels. Beside this make the online checking of the photograph.
There are several free online applications to verify the dv photo. Hence you can use any one of them. At the same time if you want to learn more about dv photo see our previous articles on it.
The state government has some new rules for the dv lottery. You know well that the valid passport is mandatory for the main applicant of the diversity visa lottery. We have the list of new dv rules at the end of this article. So do not skip the page. In each paragraph we have very important information about the EDV 2022.
Last Date for EDV 2022 Online Application
This year dv lottery ends in the second week of November 2020. But we suggest you all to complete the online application as early as possible. It is because at the last moment there will be traffic jam in the server.
So in some cases though you get the successful notification in the application your application might not be recorded.
So, why to take such risk? It is wise to submit the application in advance.
If you have any question about the EDV 2022 online applications contact us. Our experts are ever ready to support you all.
The online DV lottery form is available at www.dvprogram.state.gov.