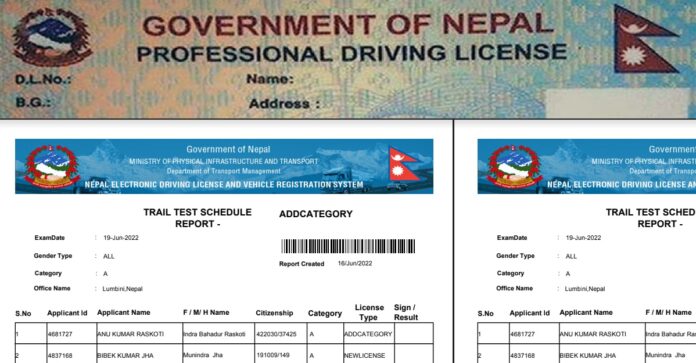 Here are 500 Nepal Driving License Examination Questions. According to the new provision the driving license exam questions will be asked from this list.
Here is the online driving license application form. so you can fill the online application for the license from here.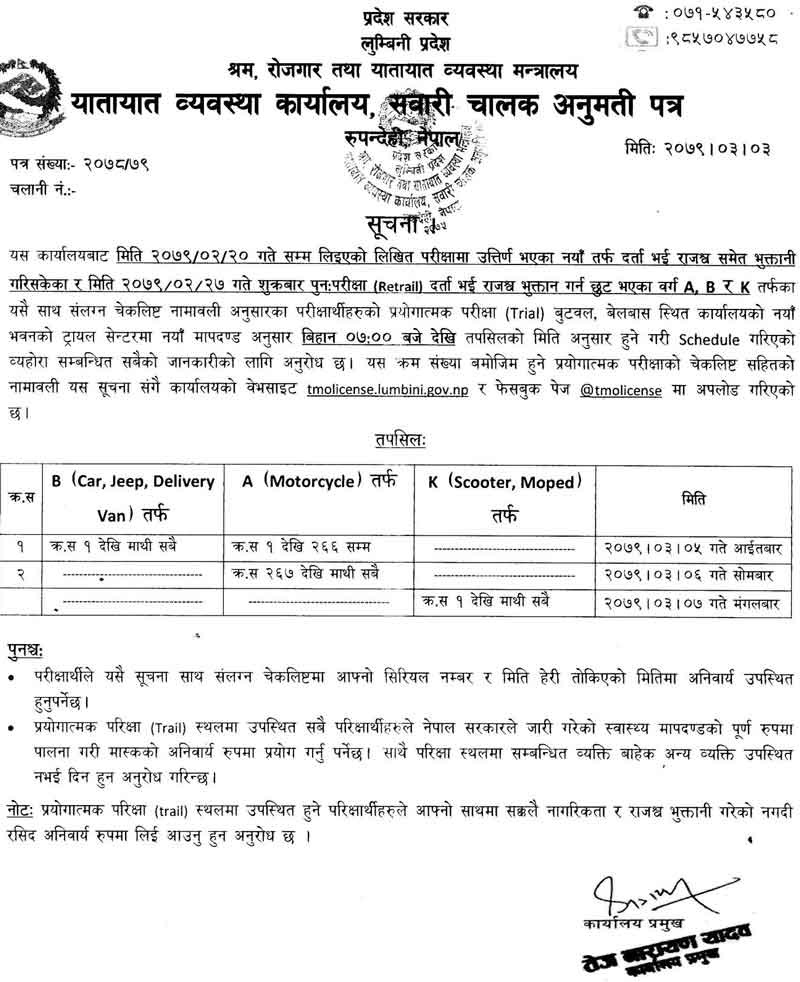 Nepal Driving License Examination Questions
Here are five hundred written exam questions for driving license exam in Nepal. So the examinee of the driving license has to answer 20 questions in the written exam. These 20 question will be among this list of 500 questions. Hence there will be not any question out of this list.
The PDF of all 500 questions is available in official site.
Pass Mark of License Exam
Each candidate has to secure minimum 80 percent in the written exam. It means to pass this exam you have to answer minimum 16 questions correctly. Hence if you are not able to answer at least 16 questions you cannot go to the trial exam.
So the pass mark of written exam is eight percent.
Pass Mark for Trial Exam
When you pass the written exam then you have to face the trial exam. In the past the examinee has to secure 100 percent in the trial exam. It means small error result the disqualification in your trial exam. But now according to the new provision the pass mark for the trial exam in 70 percent.
There will be different area for different score. According to that small error will not make you disqualify from the trial exam.
One Year Observation Period
The new driving license holder has to complete one-year observation period. If the trial license holder breaches the traffic rule more than 5 times, then your license will be dismissed. So to get the permanent license you must be careful during your observation period.
500 Questions with Solution
You can get the list of 500 written exam questions in this article. Together with the answer here we provide the solution. Similarly, if you have any question about the driving license exam leave the comment in the comment box below.