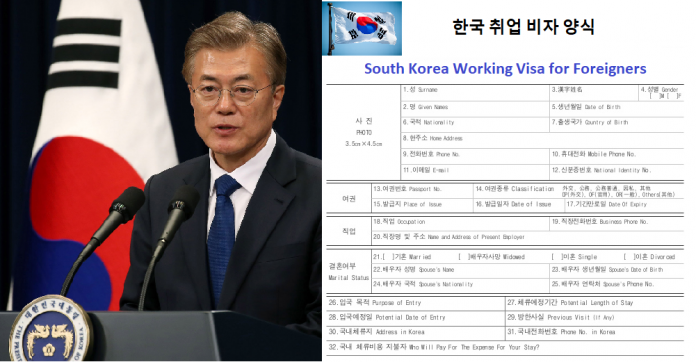 Many people are searching for South Korea Working Visa for Foreigners. Hence to fulfill this demand here we have details about different types of work permit in south Korea.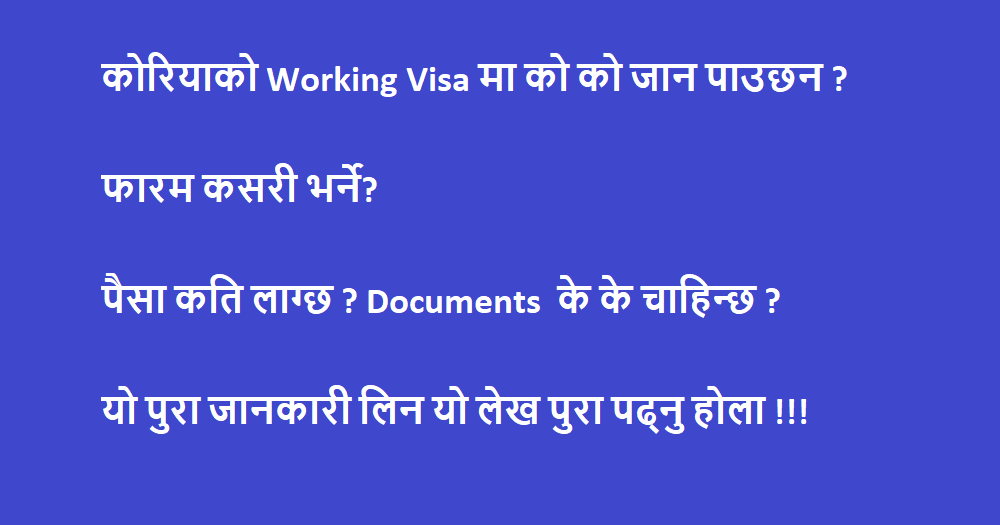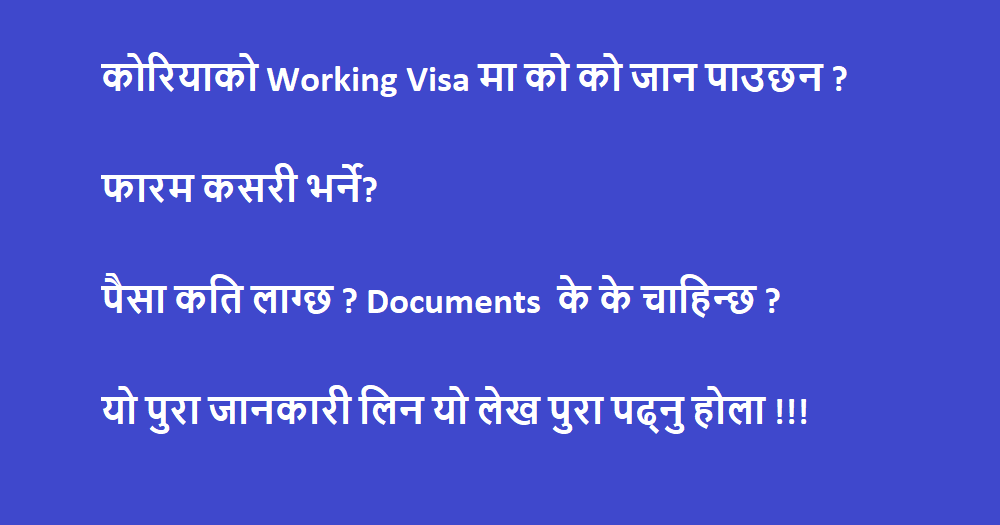 Complete the details to know that either you are eligible for Korean Work Visa or not.
South Korea Working Visa for Foreigners
Korea is in geometrical proportion in its industrial development. Therefore, there is demand of workers in this sector. Similarly, it invites workers in the agricultural sectors as well. Today we will discuss on both types of working visas industrial and agricultural.
Types of South Korea Work Visa
Short Term Working Visa
Corporate resident visa
Company assignment work visa
Business visa i.e. foreign investment visa
Skilled workers visa
Specific work visa
Employment Permit System EPS Visa
South Korea Work Visa Guide
If you are in South Korea and intend to work, then in such case you have to take work permit before starting the job. Similarly, your relative travelling with you and want to work in Korea must complete the application process. Here we have the complete guide for work visa in Korea.
Where Can You Obtain South Korean Work Visa?
First of all, you have to choose the visa listed above which fits to your knowledge and skill. Then now you have to visit the Korean embassy or consulate office in your country. There you will get the visa appointment. Learn more about the required documents for Korean work visa.
Job Offer Letter
You need job offer letter while applying for the visa in the embassy. This job letter you will get from your Korean employer. The company employing the foreign workers have to submit the application on behalf of the employee in Korea. The Korean ministry of justice will decide on it either to provide the employment permit or not.
Documents Required for Korean Work Visa
You have to submit the following document for the visa application in the embassy.
Employment Permit from the employer
Duly filled visa application form with 2 passport size photographs
Copy of passport ID page
Original passport with minimum 6 months' validity
Your curriculum vitae
Copy of your university academic certificates and other training certificates if any
Company Tax clearance certificate
Registration certificate of your employer company
Details about the foreign employers in the company
Visa fee
Well beside this if you want to learn more about the working in Korea you can check our previous articles. We have many article about South Korea work visa.