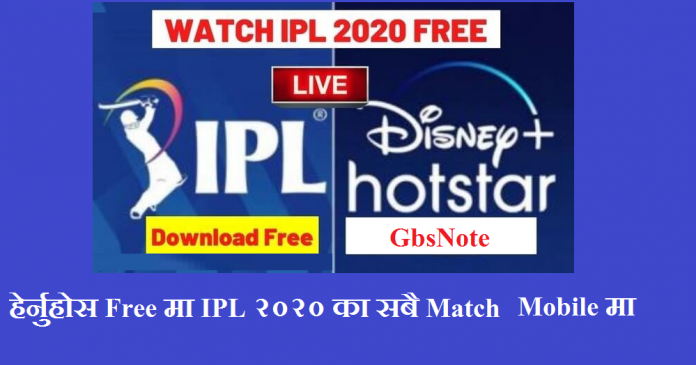 IPL 2020 Schedule with complete time table is available here. The main features of IPL 2020 are as follow.
IPL 2020 kicks off on 19 September 2020 with opening match Mumbai Indians and Chennai Super Kings.
The tournament goes up to one and half months.
IPL 2020 Schedule: Complete Time Table and Live Match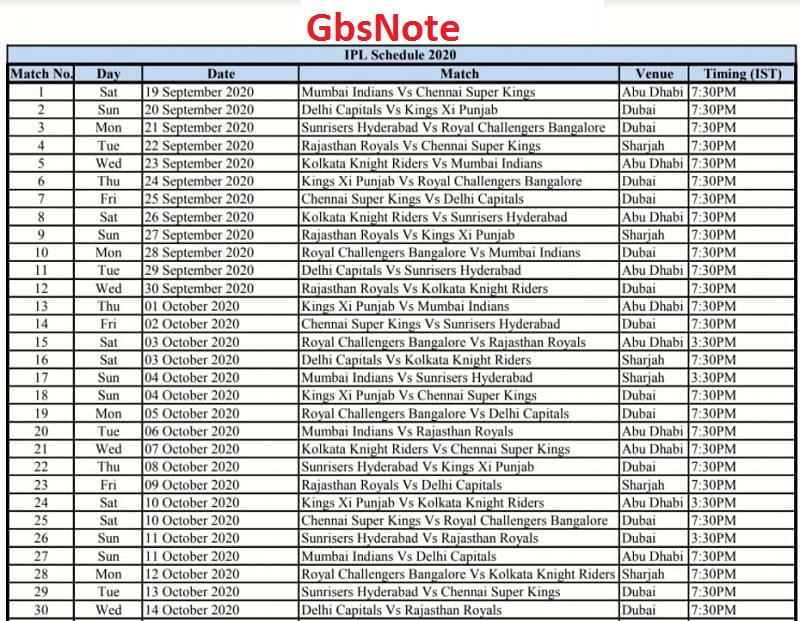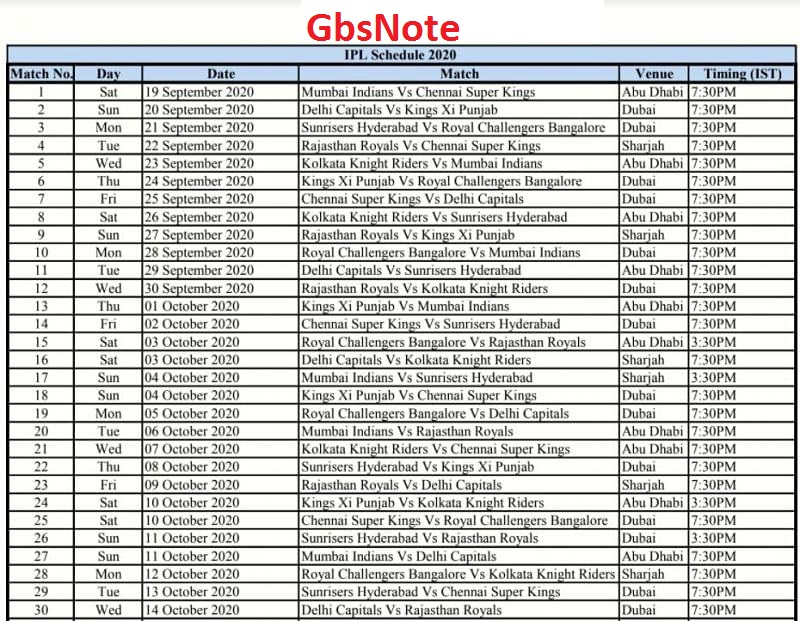 The 13th edition of Indian Premier League IPL 2020 is going to start from 19 September 2020. The opening match is between Mumbai Indians and Chennai super Kings. Here we give the live score with live match in your mobile phone.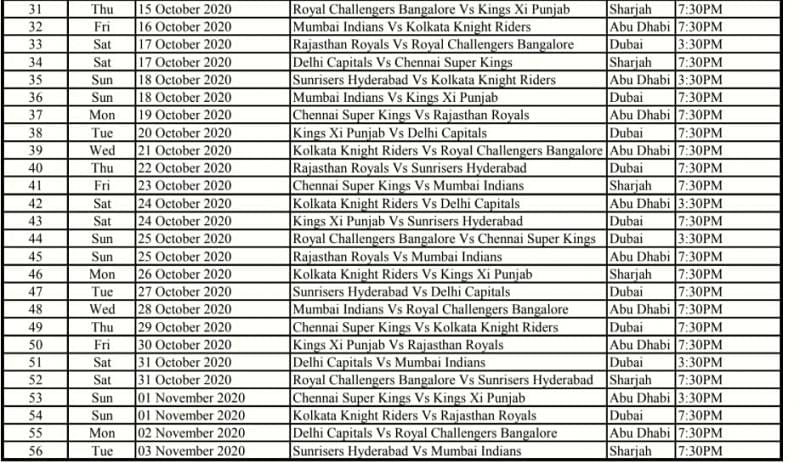 IPL Live Match in Your Mobile Phone
This time the board of controller of Cricket in India BCCI delayed to publish the match fixture. However GbsNote is working hard to provide all the necessary information to its fan and followers.
You can get the PDF of the IPL 2020 match fixture from here.
IPL 2020 is set to Kicks off at 19 September 2020.
Finally BCCI decided to organize the IPL 2020 in Abu Dhabi UAE. Though many fans of Indian premier league miss the real match in front of them they are happy. Due to Covid 19 pandemic there was uncertainty about the match. Many countries have already post pond the several international games. So in such situation the feature of IPL 2020 was uncertain.
IPL First time Held out Side India
This is in the history of IPL that the tournament held out the country. The covid 19 infection is worst in India. So in such condition it was not possible to organize the tournament in India. No one can stop the crowd in the stadium. Hence BCCI decided to organize IPL 2020 in UAE.
Tournament is 3 States of UAE
This season IPL tournament is in three states of UAE Dubai, Abu Dhabi and Sharjah. The 8 franchise are in finishing touch. Similarly this season of IPL tournament seems to be much tough among the 8 teams.
Live Score of IPL 2020
The usual 8 pm match time is now changed to 7.30 pm in this season. There are many in and out in each team of India Primer league. Hence it is now hard to predict which team will be the champion of this season.
People May Like:
Police Job in UAE for Indian
Dubai Police Job for Foreigners